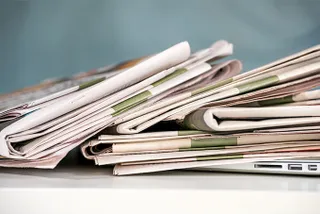 The government's financial chiefs


Glen Moreno
US-born Moreno, 65, was appointed by the government only last month to look after the taxpayer stakes in RBS and the new Lloyds Banking Group. But he has already run into trouble. Last weekend it emerged that the multimillionaire fund manger was a former trustee at the notorious Liechtenstein Global Trust (LGT), a private bank based in the tax haven. LGT is at the centre of an alleged tax evasion investigation in Germany, America, Australia and the UK. Tellingly the prime minister failed to fully endorse Moreno during prime minister's questions yesterday. Furthermore, Fidelity, the huge investment firm where Moreno is on the board, is a huge donor to the Conservative party. Moreno also chairs Pearson, the media group.
Sir David Walker
When appointing the head of a government inquiry into bankers' bonuses, it might help if the person carrying out the task has not raked in millions of pounds in a city career that has also seen him sanction tens of millions of pounds to colleagues at one of the world's most aggressive investment banks, Morgan Stanley. But the man leading the inquiry, Walker, finds himself in this very position. Walker, 69, is otherwise known as Mr Whitewash for what critics complained were anodyne reports into the private equity industry and ethical standards at BAE in the wake of the corruption scandal. The Cambridge-educated economist started out at the Treasury in 1961 and held numerous key posts over 15 years at the Bank of England, later becoming deputy chairman of Lloyds.
Sir Philip Hampton
Trained as an accountant, Hampton was the man chosen in November to look after the taxpayers' stakes in RBS and Lloyds Bank Group. But last month Hampton, 55, was offered the job of chairing Royal Bank of Scotland and promptly cleared out a number of directors associated with the fallen bank giant. Having taken a salary of £750,000 to chair the 70% taxpayer-owned bank, he now finds himself at the centre of the furore over staff bonuses.
Lady Vadera
Gordon Brown's hatchet woman, Shriti Vadera, 46, is a former Warburg investment banker who reduces aides to tears, bludgeons policies through Whitehall and is a key member of the prime minister's inner circle. Last month on the day that 7,200 jobs were axed and the stock market saw 5% of its value wiped off, the Oxford-educated peer suggested there were signs of economic "green shoots". It was an embarrassing gaffe and she knew it, though her enemies - and there are many - were probably beside themselves with glee. Probably the most powerful Asian woman in Britain, in an interview last month Ugandan-born Vadera insisted: "I wear my gender and race very lightly."
Lord Myners
Parachuted into the Treasury as financial services secretary last October when the banking system came close to total collapse, the adopted son of a Truro butcher has recently attacked bankers as greedy and arrogant, though Myners, 60, has had long experience as a banker himself, formerly as a director at Coutts, Bank of New York, NatWest and chairman of Guardian Media Group. He is one of the best connected figures in the City. Formerly chair of GLG Partners, the hedge fund that made tens of millions shorting shares, he was also behind controversial plans to split Britain's biggest property company, Land Securities in three, which were recently scrapped.
Lord (Mervyn) Davies
Popular former Standard Chartered banker was last month recruited by Brown to fly the flag for British business as the new trade minister replacing Digby Jones. Davies, 57, was a crucial backroom fixer in the government's £500bn bank bailout last autumn. Intelligent, open-minded and energetic, the Welsh-speaking son of a Midland bank manager from Colwyn Bay, Davies turned Standard Chartered into a powerful international bank, buying businesses in Taiwan, Korea and entering China. Headmasterly in approach, the rugby-loving former Tesco board member is seen as a government asset.
Have an enquiry?
Send us a message online and we'll respond within the hour during business hours. Alternatively, please call us our friendly team of experts on +44 (0) 20 7607 7070.
Speakers Corner (London) Ltd,
Ground and Lower Ground Floor,
5-6 Mallow Street,
London,
EC1Y 8RQ