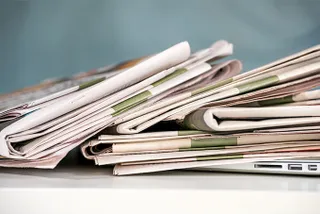 Tim Berners Lee Wins A.M Turing Award
Keynote speaker Tim Berners-Lee, the inventor of the World Wide Web is this year's recipient of the A.M Turing Award.
The award, which is dubbed computing's version of the Nobel Prize is bestowed upon those who have made a significant contribution of lasting importance to computing.
The prize is named after Alan Turing, the mathematician who's Turin machine, the forerunner to all modern computers, helped crack the Enigma machine during World War Two.
Of the award, Tim said ''I'm humbled to receive the namesake award of a computing pioneer who showed that what a programmer could do with a computer is limited only by the programmer themselves."
Have an enquiry?
Send us a message online and we'll respond within the hour during business hours. Alternatively, please call us our friendly team of experts on +44 (0) 20 7607 7070.
Speakers Corner (London) Ltd,
Ground and Lower Ground Floor,
5-6 Mallow Street,
London,
EC1Y 8RQ