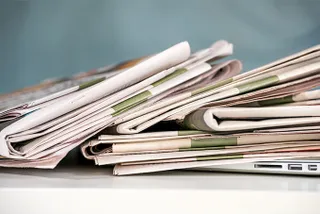 Tony Blair warned: fight or you'll lose EU president job
Brown assigns senior officials to help secure top Europe role for former PM
Gordon Brown has asked two of his most senior civil servants to lobby discreetly within Europe for Tony Blair to become its new president amid warnings from allies in government that the former prime minister will lose his chance unless he launches a dynamic campaign.
John Cunliffe, the prime minister's most senior Europe adviser, and Kim Darroch, Britain's EU ambassador, are taking soundings at senior levels. David Miliband, meanwhile, has also intensified Britain's campaign for Blair to become the first president of the European council.
The move comes as senior Whitehall sources are warning that the post will slip away unless Blair becomes involved. "Tony is in considerable difficulty unless he actively engages," said one senior figure familiar with the workings of Whitehall and the EU.
"Tony's candidacy is not in the happiest of places. We need our embassies across the EU campaigning for Tony but they can't do that without a lead from him."
There are concerns that Blair's timidity will mean that he will lose out when EU leaders start to hold informal discussion on candidates for the post at their summit in Brussels this week. Tentative talks will be held amid signs that the Czech Republic will ratify the Lisbon treaty, which establishes the new post.
Brown has shown his support for Blair by asking Cunliffe and Darroch to lobby on his behalf. Cunliffe has been "very supportive", according to allies of Blair. Darroch, who is familiar to Blair from his time as his EU adviser, is talking to key figures across the EU. "Kim is talking to everyone," one ally of the former prime minister said.
Blair, however, is reluctant to campaign openly because he fears experiencing the same fate as Guy Verhofstadt, the former prime minister of Belgium, who was humiliated when Blair vetoed him for the post of president of the European commission in 2004. "Tony will not put himself into a position where he is humiliated like Guy Verhofstadt," one friend said.
There is irritation that the former prime minister is not repaying Brown's favour by indicating his interest in the post, which would see him chair European summits and represent the EU on the world stage.
It is expected EU leaders may appoint the new president at an emergency summit next month if Vaclav Klaus, the president of the Czech Republic, ratifies the Lisbon treaty in the next few weeks.
"There is a real problem as nobody is credibly arguing Tony's case in public with force," a Whitehall source said. Jonathan Powell, Blair's former chief of staff, has been taking soundings across the EU. But the Whitehall source said: "Jonathan ain't enough."
Miliband, who said at the weekend that the EU needed a president who would stop the traffic in world capitals, stepped up his campaigning for Blair at the traditional pre-summit meeting of EU foreign ministers tonight . "Unless Europe gets its act together, policy-makers in Washington, Delhi, Rio de Janeiro, Moscow and Beijing and elsewhere are going to conclude that Europe is not ready to be the partner they want," the foreign secretary said.
Miliband defended Blair's decision to remain silent. "I think he, like me, is waiting to see what kind of person Europe wants, because the choice is not primarily his, the choice is for Europe," he told Radio 4's The World at One. "Does it want someone who is just going to tick off the items on the agenda? Or does it want someone who is going to be a persuasive advocate, a coalition-builder, a strategic leader of Europe's relationships around the world?"
But senior ministers familiar with the workings of the EU are growing exasperated with Blair. "There is a feeling we are now reaching a crucial stage," a Whitehall source said. "Tony needs to launch a dynamic campaign to secure this position."
Have an enquiry?
Send us a message online and we'll respond within the hour during business hours. Alternatively, please call us our friendly team of experts on +44 (0) 20 7607 7070.
Speakers Corner (London) Ltd,
Ground and Lower Ground Floor,
5-6 Mallow Street,
London,
EC1Y 8RQ