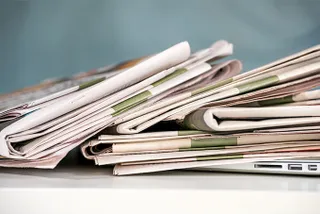 Wired Magazine highlights some of Britain's innovators and influencers including some great speakers
In this month's Wired magazine, they decided to showcase the players who have influenced the first year of the successful re-launch of Wired magazine.  Many of the players are leading lights in the world of innovation and come from the most successful companies such as Google, Apple, BBC and News Corporation but amongst the big hitters, there are some hidden gems and Speakers Corner are delighted that some of their speakers appear in the list.
At number 34 on the list is Ajaz Ahmed - as co-founder and chairman of the digital agency AKQA, Ajaz is a fantastic keynote speaker on innovation, creativity, entrepreneurship and leadership
At number 67, Ian Livingstone  appears - director of Eidos and a leading player behind franchises such as Tomb Raider, Ian Livingstone delivers keynote and conference speeches about the world of technology and innovation inspiring entrepreneurs, established businesses and graduates.
Unsuprisingly the Lastminute founders appear in the list.  At number 11, Martha Lane Fox appears - in her new role as the government 'digital inclusion champion' (or tsar as more commonly known).  Her co-founder, Brent Hoberman also appears on the list at number 28 achieving success with his VC fund PROfounders which looks to fund future entreprenuers.
Other entreprenuers and Innovators who are great speakers who made the list include Russell Davies and Fergal Sharkey who as head of the music industry's lobbying arm is uniquely positioned to speak about shaping how governmental policy is going to affect our use of the internet.
Lastly, an honourable mention to Jamie Murray Wells who we have noted just missed out on the list but is mentioned as one to watch
Have an enquiry?
Send us a message online and we'll respond within the hour during business hours. Alternatively, please call us our friendly team of experts on +44 (0) 20 7607 7070.
Speakers Corner (London) Ltd,
Ground and Lower Ground Floor,
5-6 Mallow Street,
London,
EC1Y 8RQ