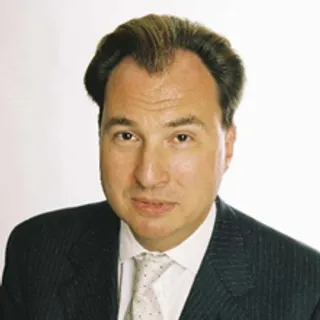 Guy Fraser Sampson
Guy Fraser Sampson is an authority on investment and private equity, businesses. As an in demand thought leader on the subject of investment strategy, Guy makes an ideal keynote speaker covering investment, asset management, and pensions.
"He gave a fascinating keynote address and deftly moderated our closing panel session."
Guy Fraser-Sampson is a Senior Fellow and Professor at Cass Business School, and the author of various best-selling finance books, and is an insightful and resourceful business keynote speaker and  facilitator .
Guy has spent over three decades in the investment industry, with a particular emphasis on strategy, multi-asset class investing, alternative assets and private equity. He has been interviewed repeatedly on radio and television on the sovereign debt crisis, changing financial markets and pensions, all topics which have led him to be in demand as a keynote speaker across the globe.
Originally qualifying as a lawyer and became an equity partner in a City of London law firm at the age of 26, having already been elected a Fellow of the Royal Society of Arts, a member of the Institute of Advanced Legal Studies, and a member of the Chartered Institute of Arbitrators. In 1986 he left the law and has since gained experience in the investment arena, particularly in the fields of private equity funds, investment strategy and asset allocation.
Another one of Guy's prolific achievements was setting up and running the European operations of US funds manager Horsley Bridge. Previously he lived and worked in the Middle East as Investment Controller with the Abu Dhabi Investment Authority which is generally acknowledged to be the largest investor in the world.
Guy's abiding interest in investment strategy, portfolio theory and asset allocation, has led him to become recognised as an expert and thought leader in the area, particularly where pension funds are concerned. He has also become an expert on alternative assets, and has written and lectured widely on how these might be accommodated into Multi Asset Class products and portfolios.
He is the inventor of the Total Funding Model, by which pension funds may calculate their future liabilities and target rate of return. He has also invented a new way of calculating investment risk which remedies many of the deficiencies of the traditional method. He has previously been responsible for developing many computer models for measuring private equity fund performance, including one specifically for buyout transactions.
Guy is a highly respected conference chairman and keynote speaker. He is also a prolific writer, supplying articles for every one of Europe's English language pension publications as well as numerous hedge fund and other investment titles, including his influential monthly column in Real Deals, which is read by the private equity community worldwide.
Writing and lecturing on private equity, assets and the changing face of the financial markets, Guy is an expert in investment strategy and can relay his astute intelligence as a keynote speaker.
For further information or to book Guy Fraser Sampson, call us on +44 (0)20 7607 7070 or email info@speakerscorner.co.uk
What people said about Guy Fraser Sampson
"He gave a fascinating keynote address and deftly moderated our closing panel session."

Business Life
Want to know more about Guy Fraser Sampson
Other speakers you might like
Speakers Corner (London) Ltd,
Ground and Lower Ground Floor,
5-6 Mallow Street,
London,
EC1Y 8RQ