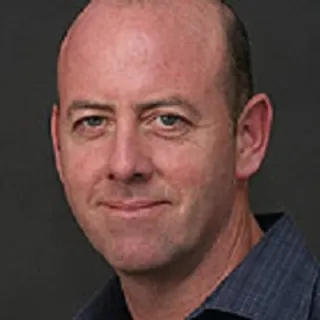 Simon Hughes
Simon Hughes is one of the leading commentators on cricket today having played over 350 games for Middlesex and Durham during his career. His anecdotes from life as a cricketer, journalist and commentator appeal to all audiences as he transcends sporting boundaries
Simon Hughes, cricketer, journalist and after dinner speaker, played over 350 games for Middlesex and Durham, wrote the first weekly player column – A Cricketer's Diary – for The Independent from 1987-1993. His autobiographical A Lot Of Hard Yakka won the William Hill Sports Book of the Year in 1997, and he was one of the core members of Channel 4's cricket coverage.
Simon has written seven other books including Yakking Around the World and the most recent – A History of the Ashes in 10 Matches.
As one of the core members of Channel 4's cricket coverage, Simon became known as The Analyst for his insight and explanations from the VT truck. He won Sports Pundit of the Year – beating John McEnroe and Alan Hansen – at the RTS awards in 2002, and a BAFTA in 2005 as part of the C4 commentary team which overall won 30 television awards. Simon is now The Analyst on Channel 5, ITV and on Test Match Special on BBC radio.
Simon's stand-alone after dinner speech is entitled 'I'm Not A Celebrity Keep Me in Here!' on the theme of Fame/Skill and how to survive in a highly competitive sporting/media environment when you don't have huge amounts of either.
It features lots of amusing anecdotes about playing/work colleagues including Ian Botham, Geoff Boycott, Michael Vaughan, Phil Tufnell, Darren Gough and Kevin Pietersen which also contains insight into those and other well known characters. It has a serious message too, pointing out that just because you are not famous/highly talented doesn't mean you can't make a valid contribution in the sporting world/media, you just have to have the self belief to do so, or the hide of a rhino. Ideally both.
For more information or to book Simon Hughes, call us on +44 (0)20 7607 7070 or email  info@speakerscorner.co.uk
Want to know more about Simon Hughes
Other speakers you might like
Speakers Corner (London) Ltd,
Ground and Lower Ground Floor,
5-6 Mallow Street,
London,
EC1Y 8RQ