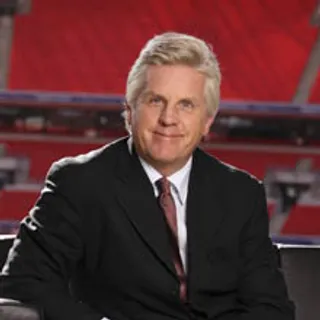 Steve Rider: After Dinner Speakers
One of television's favourite presenters and one of the business world's best speakers and hosts. Steve Rider's charming professionalism and vast array of humorous anecdotes from his rich broadcasting experience make him an excellent speaker. His history in sporting sectors and confidence in front of the camera ensure he is an accomplished facilitator and after dinner speaker.
"Steve was polished and professional, we were delighted that he chatted and posed for photographs for some time before heading off home."
Sport, Travel & Transport, TV Presenters
Awards Hosts & Presenter, After Dinner Speakers
Multi award winning presenter, Steve Rider, is one of the most experienced sports presenters and journalists on British television. He has presented several summer and winter Olympic games and racking up over two decades at the BBC, he has managed to host Sportsnight, Grandstand and Sports Personality of the Year. He presented international rugby and motor sport and over fifty major golf championships. Since leaving the BBC, he continues in the same vein and reports for BskyB. Steve is an entertaining  After Dinner Speaker  and is also in high demand as a compere and  host  for corporate events.
In 1980 Steve made his network debut as presenter of ITV coverage from the Moscow Olympics and he is the only television journalist to have presented all of the major sports magazine programmes of British Television.
Steve has a journalistic background both in local newspapers and press/public relations, but his television career began at Anglia, where he was Sports Editor. Two years later he joined Thames Television where he was widely regarded as one of ITV sports top presenters and reporters.
In 1985 he accepted an invitation from the BBC to take over from Harry Carpenter as presenter of Sportsnight, a role he filled for six years. In 1991 he switched positions to become the main host of BBC Sports flagship programme Grandstand.  During this period, he also took over as BBC's golf presenter and has become closely associated with the Ryder Cup, The Open, the US Masters and World Matchplay.
Having hosted Commonwealth Games and Winter Olympics, he is one of the stalwart Olympic presenters – Barcelona 1996, Sydney 2000 and was the main anchor for BBC's Olympic coverage in Athens 2004.
Steve presented "The Cricket World Cup" in 1999 and three major documentaries on "The Open" for the BBC during 2000. He presented the award-winning documentary on Ayrton Senna and Motormonth a weekly look at motor racing around the country. 1998 saw Steve host Wimbledon and front the Whitbread Round The World yacht race. He has hosted the Boat Race for several years and the BBC's rowing coverage.
He developed the BBC's domestic motor sports profile and pioneered the highly successful British Touring Car Championship through BHP and has since become strongly involved in corporate video and presentation for the motor industry.
Steve Rider's easy going air and professionalism have led him to becoming one of the most sought after speakers and awards hosts for corporate events, whether a gala dinner, company awards or client seminar.
For further information or to book Steve Rider, call us on +44 (0)20 7607 7070 or email info@speakerscorner.co.uk


What people said about Steve Rider
"Steve was polished and professional, we were delighted that he chatted and posed for photographs for some time before heading off home."

FT Business
Want to know more about Steve Rider
Other speakers you might like
Speakers Corner (London) Ltd,
Ground and Lower Ground Floor,
5-6 Mallow Street,
London,
EC1Y 8RQ