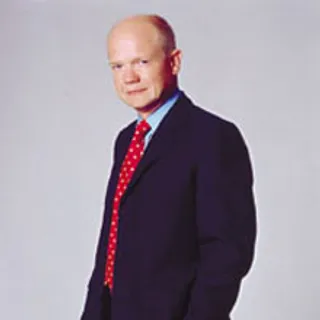 William Hague
Former UK Foreign Secretary and MP for Richmond Yorkshire, William Hague is the Leader of the House of Commons. His vast experience in the political world makes him well-placed to discuss the future of the UK post-Brexit. Also co-founder of the Preventing Sexual Violence Initiative and columnist for The Daily Telegraph, William is an engaging political speaker adept at covering relevant and topical current affairs.
"Great feedback from delegates who really enjoyed hearing his perspective and anecdotes."
2020 Productions Europe Ltd
Best known for his skill in parliamentary debate, most famously in over 200 exchanges and debates with Tony Blair, William Hague was born and brought up in Yorkshire, where he served as  Member of Parliament  for Richmond until 2015. The lad from the local comprehensive created a sensation as a schoolboy speaker at the Conservative Party Conference, and William's political career was born.
After completing a first class degree at Oxford and then gaining a distinction in his MBA at INSEAD, William spent five years as a consultant at McKinsey & Co before entering the House of Commons, where he was appointed Minister for Pensions and then Secretary of State for Wales.
Voted Politician of the Year by Channel 4 viewers, and Parliamentarian of the Year by the Spectator - William is a senior figure in the International Democrat Union, the global network of Centre-Right parties.
His time in the cabinet and at the head of a political party has instilled in William a deep understanding of how people work together, or fail to do so, and how to cope with significant setbacks with the backdrop of business and wider society. In his after dinner and keynote speeches, he delves into the strengths and weaknesses of different styles of leadership, and provides a genuine and affectionately good-humoured insight into his old sparring partners Tony Blair and George W Bush.
He describes the huge impact of demographic change and the importance of patterns in military spending alongside wider economic trends, and analyses where power will lie in the decade ahead.
In 2015, Lord Hague became a director of Intercontinental Exchange Inc. He is also a member of ICE Futures Europe, becoming its chair in 2016, and he has chaired the security and defence think-tank, the Royal United Services Institute.
His other business interests include chairing the International Advisory Group of Linklaters LLP, a leading global law firm, and he is a Senior Adviser to global advisory firm Teneo. In 2017, he became a Senior Adviser to Citi Group.
Lord Hague has written two very successful and critically acclaimed political biographies: of William Pitt the Younger, which won the History Book of the Year prize in 2005, and William Wilberforce: The Life of the Great Anti-Slave Trade Campaigner. He is a fortnightly columnist for The Daily Telegraph.
He is currently chairing the United for Wildlife Taskforce, which is tackling the trafficking of illegal wildlife products as part of a collaboration of seven conservation organisations and The Royal Foundation. In  2016, he was made an Honorary Fellow of Magdalen College, Oxford.
He also embarked on a high-profile pairing with Hollywood star Angelina Jolie, and together they are on mission to end sexual violence in conflict zones.
For further information or to book William Hague, call us on +44 (0)20 7607 7070 or email info@speakerscorner.co.uk


What people said about William Hague
"Great feedback from delegates who really enjoyed hearing his perspective and anecdotes."

2020 Productions Europe Ltd
Want to know more about William Hague
Other speakers you might like
Speakers Corner (London) Ltd,
Ground and Lower Ground Floor,
5-6 Mallow Street,
London,
EC1Y 8RQ