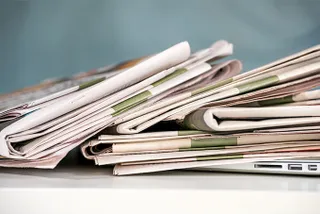 2009 Edinburgh Fringe programme announced
The hotly anticipated line up for the 63rd Edinburgh Festival Fringe has been announced. The Fringe shows offer a unique line up of music, comedy, theatre, dance, opera and art.
Launching the programme, Fringe chief executive Kath Mainland said: "The Edinburgh Festival Fringe is the greatest arts festival in the world. Nowhere else can you see such a variety of world-class talent and such a range of work and ideas in one place.
"Companies have travelled from over 60 countries to take part in the Fringe and I look forward to welcoming visitors from all over the world to this great festival city in August."
Television and stage star Denise van Outen is to make her Edinburgh Fringe debut in a new one-woman musical comedy show called Blondes. Denise will star in a show at Underbelly's Pasture Cow Barn at the Reid Hall. She will perform songs by blonde artists including Doris Day, Duffy, Mae West and Madonna, in a show written by Fringe veteran Jackie Clune.
The Fringe, which runs from 7 to 31 August, features shows at venues across the city and throughout each day, with more than 18,000 performers taking part.
Other famous names include Clive James, Julian Clary , Christopher Biggins and cricketing legend Henry Blofeld.
Early morning shows include Breakfast with Burns and Shakespeare for Breakfast.
The Traverse theatre will run the World is Too Much: Theatre For Breakfast, which will feature work by David Greig, Zinnie Harris, Simon Stephens, Rona Munro and Che Walker.
Plays by Sarah Kane and David Mamet with jostle for attention alongside Foot-Washing For The Sole in which Adrian Howell washes and massages the feet of the audience.
Fringe shows offer commentary on topical issues such as the global recession, the aftermath of the invasion of Iraq and the conflict in Afghanistan.
The controversial policy of extraordinary rendition is examined in Rendition Monologues, while personal accounts from several witnesses of the Mumbai terror attack are retold in A Personal War.
Flight of the Conchords star Kristen Schaal with Kurt Braunohler
Puppetry continues to be one of the fastest growing elements in the Fringe programme with a range of shows from One Eye Gone to The Man Who Planted Trees.
The children's section offers family favourites such as Wind in the Willows and Treasure Island.
It also features innovative shows such as Dude! Where's My Teddy Bear? - a rock 'n' roll musical for the under-sevens.
Among many well-known names in the comedy section are Al Murray , Stewart Lee, Jo Caulfield , Stephen K Amos , Daniel Kitson, Craig Hill, Jimmy Carr , Sean Hughes, Marcus Brigstocke  and  Alistair McGowan. Alastair McGowan will also appear in a show featuring the work of Noel Coward.
Cult TV hit Flight Of the Conchords is represented in the comedy section by two of its stars.
Rhys Derby brings It's Rhys Derby Time to the festival, while Kristen Schaal's award-nominated 2008 show with Kurt Braunohler, Double Down Hearts, also features in the programme.
BBC 'One Show' regular Hardeep Singh Kohli appears on the Fringe in his own show.
One young man making a name for himself is 18 year old stand-up comedian Daniel Sloss. When not appearing in his own show, Daniel has been busy writing material for Frankie Boyle  amongst others.
Have an enquiry?
Send us a message online and we'll respond within the hour during business hours. Alternatively, please call us our friendly team of experts on +44 (0) 20 7607 7070.
Speakers Corner (London) Ltd,
Ground and Lower Ground Floor,
5-6 Mallow Street,
London,
EC1Y 8RQ