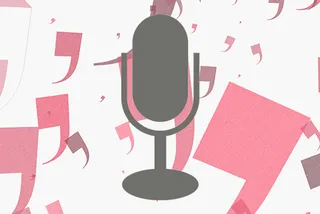 An Interview With Alex Hunter
How did you get into corporate speaking?
Completely by accident. We were doing some fun stuff at Virgin and a fellow American in the UK called Ryan Carson had just started up his conference company. I was introduced to him via a mutual friend and he took a chance on me. He invited me to speak at a small conference to talk about what Virgin what was working on. I opened my speech with a joke, it got some laughs, and I was totally hooked from then on.
If you could speak at any event, past or future, what would it be?
I would love to go back and talk to my secondary school speech day. I know it doesn't sound particularly ambitious or exciting but I endured five years of excruciatingly dull, Irrelevant speeches that I think it would be fun to go back and try to give the kind of speech I would've liked to have heard when I was 17
What can a typical corporate audience learn from your experiences?
One of my core focuses is loyalty; how do you convert that casual visitor into a lifelong customer? But not just marketing tactics or tricks, more the fundamental tenets that a company needs to embrace throughout its entire business to ensure that every level of the organisation understands and appreciates the ingredients for loyalty. I like to explore this at the intersection with digital because then I think you have an extraordinarily powerful platform for businesses in the 21st-century.
What's your favourite way to spend a Sunday?
That's easy, with my kids!
Have an enquiry?
Send us a message online and we'll respond within the hour during business hours. Alternatively, please call us our friendly team of experts on +44 (0) 20 7607 7070.
Speakers Corner (London) Ltd,
Ground and Lower Ground Floor,
5-6 Mallow Street,
London,
EC1Y 8RQ