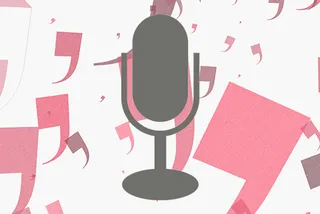 An Interview with Geoff Burch
What are the most asked for topics?
Sales, customer service, leadership, and change. People always like to hear about how they can increase their sales too.
How did the corporate speaking start?
About 25 years ago, a large corporate client for whom we were doing consultancy work, asked if I could do a 'pep talk' to the people booking exhibition stands from them.
Can you remember your first speaking engagement?
My first paid speaking engagement – I don't think I will ever forget it. It came from my first ever speaking agent, the famous Barbara Kelly (wife of Bernard Braden), and it was described as an employers' conference, so I boned up on all my best high level management stories to arrive at the south coast to discover that the audience was 500 bin men and road sweepers and so some hasty re-writing went on in the half hour before my presentation. Talk about a baptism of fire!
Which event has been your favourite and why?
There have been so many that we have thoroughly enjoyed – in fact I enjoy 99% of my speaking engagements, but I must say that we love it when we travel to the USA, as you get such a buzz from a big American audience. (One time, 20,000 people in Las Vegas)!
If you could speak at any event, past or future, what would it be?
I am very happy to speak at any event!
Who would you most like to share a platform with?
Tom Peters, I think, which we have done before and are going to again.
On average, how many times a year do you speak at corporate events?
Roughly about 100 corporate events per year – but my television and writing commitments do tend to restrict this a bit sometimes.
Do you use PowerPoint?
Never!
Are you as happy speaking to 50 as to 1,000 people?
Yes – but the bigger the audience the more fun we can have.
How do you like to be introduced?
We can supply the client with an Introduction just to guide them but are quite happy if they prefer to create their own – particularly if their event has a theme.
Do you always like to do a briefing call before the event?
A briefing call is essential because we always custom-build the presentations to the client's requirements. None of my presentations are stock ones, and I always like to fit in as closely as possible with the client and their themes.
Is your speech interactive with audience participation?
It is as much as possible depending on the size of the audience.
Do you have any funny/embarrassing speaking anecdotes you care to share?
I always like to arrive at a job in very good time and I arrived at a huge conference venue to be met by a very red-faced and agitated man who asked me if I was the motivational speaker, to which I said yes, and he said, "You're on in a moment", clipped a mic on me and I strode off into the lights to let the audience have it. As I tried to gage their reaction, I saw their eyes fixed on me and their mouths agape. I had clearly got them, body and soul, and was provoking them to think. What I was provoking them to think was, "Who the hell is that?" as I was actually speaking in completely the wrong conference and was supposed to be in the seminar hall two doors down, an hour and a half later. I got great feedback, but no fee! I then went on to do my proper presentation at the correct time in the correct room.
Your favourite film?
Harold and Maude
Favourite book?
Hitchhikers Guide to the Galaxy
Favourite holiday destination?
So many – Mexico, Far East, Majorca – anywhere hot and sunny where I can also sail.
What's your tipple?
Coca Cola!
Country or townie?
Townie, I think. I live in Cheltenham though which is in the heart of the Cotswolds so beautiful countryside – but I get acrophobia if the sky's too big!
Looking to book a speaker? Inspired to put on your own conference? Give us a call for on +44 (0) 20 7607 7070 or email us at  info@speakerscorner.co.uk .
Have an enquiry?
Send us a message online and we'll respond within the hour during business hours. Alternatively, please call us our friendly team of experts on +44 (0) 20 7607 7070.
Speakers Corner (London) Ltd,
Ground and Lower Ground Floor,
5-6 Mallow Street,
London,
EC1Y 8RQ