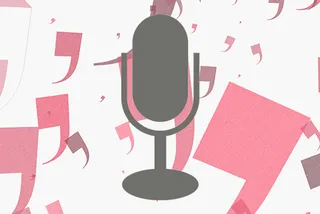 An Interview With Jane Young
What do you do to ensure your presentation has a lasting impact?
I like to find a way of weaving really complex problems into a story that inspires, even if I'm talking about a technology subject to non-technical people. I find metaphor very powerful, for example likening 20th-century business to machines vs 21st-century business as an ecosystem, which leads me to explain how business growth today is like evolution; and so on. Finding the perfect metaphor is very satisfying and opens an audience's mind to all sorts of possibilities that they can go home and think about and expand upon.
How did the corporate speaking begin?
I used to work in enterprise software, which demanded lots of presenting to potential clients, then at industry events. I found the more I presented, the more I enjoyed it, and the more I enjoyed it, the braver I became in experimenting with controversial topics, unusual angles or funny and unexpected approaches.
Which event has been your favourite and why?
I did a talk on 'The Future of TV Advertising' at a Marketing Week conference which I really enjoyed. I was brought in amongst a sea of broadcasters and brands – from Nike and Boots to MTV, UKTV, BBC, and ITV – to give the flipside. I succeeded in somewhat polarising the audience, with the vast majority patting me fiercely on the back for my bravery and for saying what they'd all wanted to say but were too afraid to! I ended up working with quite a few of the brand leaders who were in the audience that day.
If you could speak at any event, past or future, what would it be?
It's probably a cliché, but I'd like to think I have some Ideas Worth Sharing, so it would have to be TED!
What are your most frequently requested speaking topics?
I mostly talk about the impact of changes in technology and culture on how businesses can thrive in the 21st century. This covers social media, social business/enterprise 2.0, entrepreneurship, agile approaches, legacy systems, open innovation, human behaviour, design principles, business model innovation, enabling meritocracy and workforce optimisation.
What can a typical corporate audience learn from your experiences?
Primarily how new developments in technology and culture – not least the accelerating pace of change in the world around us – are impacting business; and how they can gear up to thrive in the 21st century. I don't like to bamboozle audiences with social media jargon – rather I aim to have them leave with a new insight into the world they're living in and perhaps a fresh mindset. I like to show audiences a glimpse of breakthroughs in performance they can achieve my embracing new knowledge; both as individuals and for their companies.
If you are interested in booking Jane Young for your live event or require any additional information regarding Jane Young then please fill in the enquiry form and one of the Speakers Corner booking agents will contact you within 24 hours.
Have an enquiry?
Send us a message online and we'll respond within the hour during business hours. Alternatively, please call us our friendly team of experts on +44 (0) 20 7607 7070.
Speakers Corner (London) Ltd,
Ground and Lower Ground Floor,
5-6 Mallow Street,
London,
EC1Y 8RQ