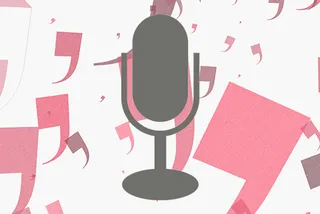 An Interview With Joff Sharpe
What made you decide that a career in the British Army would be the right fit for you? What did you enjoy most about it?
I was looking for adventure. At that stage in my life I wasn't ready to sit behind a desk. The British military survives on its sense of humour and comradeship and that worked for me. The experience also gave me a strong expectation that work should mean a lot more than a way to pay bills. To be satisfying it must be reasonably vocational.
What skills did you find to be transferable between life in the army and in the business world?
The army gives people a great foundation of leadership skills but also a deeply ingrained value system. These are no substitute for functional skills (accountancy, engineering and so forth) but they make a huge difference once those things have been mastered. A recent survey suggested only 47% of businesses appreciate the value of military service in a CV. To me that's incomprehensible.
You've travelled extensively, which place in the world made the biggest impression on you?
The rainforest. I lived in the jungles of Borneo and Central America for a total of about 18 months. I loved the environment and care passionately about rainforest preservation. It also inspired me to become involved with Antarctica and other environmental issues in later life.
How crucial is it that companies retain their competitive edge and how can employees be motivated to help them do that?
In my book (Who Dares Wins in Business) I titled a chapter; "If you're not learning you're becoming a liability". The catch-phrase has caught on in the blogosphere because people inherently recognise that standing still in today's technology-driven marketplace is fatal. Companies must become 'Learning Organisations" full of intellectually curious people who aren't afraid to try new approaches.
Aside from your day job, what gets you out of bed in the morning?
My kids are now reaching young adulthood and it's great to see them tackling their own ambitions and learning from it all. I've also recently extended my writing from business journalism into fiction. I just released a Colombian kidnap story called 'Recilador (The Recycler)' on Amazon.
Have an enquiry?
Send us a message online and we'll respond within the hour during business hours. Alternatively, please call us our friendly team of experts on +44 (0) 20 7607 7070.
Speakers Corner (London) Ltd,
Ground and Lower Ground Floor,
5-6 Mallow Street,
London,
EC1Y 8RQ