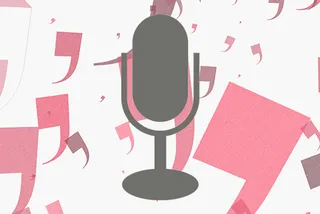 An Interview With John Steele
The days of a job for life and employees being loyal to their company have long gone. How can organisations acquire, identify and retain talent in todays working world?
Jobs for life now are rare, but that does not mean employees are not loyal to their companies. To recruit and retain the best talent organisations must look beyond a competitive remuneration package. More young talent are interested in how they will be developed as leaders, and want to be part of a strong high performing culture.
What skills do you think you need to have to be an effective leader?
Self awareness and the ability to walk in others shoes. The skills to motivate people to commit that bit more and to release discretionary performance in a team.
You've worked in three very different areas - the military, sport and the corporate world. What have you learned that could be applied across all three areas?
The characteristics of high performing teams and leaders are constant, regardless of sector or organisation. There is an honesty to both, that addresses issues and challenges with courage. For me the best leaders are authentic, and compassionate with an unwavering belief in their own values. They are authoritative with strong communication skills, but have humility and high emotional intelligence.
What would be your dream sporting event to attend or be part of? This can be past, future or completely imaginary
I have been lucky and privileged to have worked in high performance sport for many years, including London 2012 with Team GB. I am not sure any event will ever surpass The London Olympics and Paralympics. A record medal haul, but the event was more than medals, it was a collection of special moments that united a nation like never before. Plenty of lessons for us all.
Aside from your day job, what gets you out of bed in the morning?
I am lucky to have a wonderful family and great group of friends. I have always found it important to have purpose, something to aim for, the more exciting the better!
Have an enquiry?
Send us a message online and we'll respond within the hour during business hours. Alternatively, please call us our friendly team of experts on +44 (0) 20 7607 7070.
Speakers Corner (London) Ltd,
Ground and Lower Ground Floor,
5-6 Mallow Street,
London,
EC1Y 8RQ