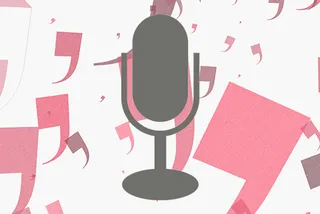 An Interview With Jonathon Porrit
What can a typical corporate audience learn from your experiences?
Forum for the Future works with more than fifty leading companies, and I have a special, Board-level relationship with companies like Unilever, M&S, O2, The Co-operative Group, BT, Carillion and BP. So I can reflect cutting-edge corporate sustainability from all this shared experience. But I've also done a lot of work with different governments, public bodies and literally countless NGOs and civil society organisations – and I like to cross-fertilise the business perspective with their very different insights.
How did your corporate speaking begin?
Although I'd done a few talks to corporate when I was at Friends of the Earth and around the Earth Summit in 1992, it wasn't until we set up Forum for the Future in 1996 that I began to do a lot of presentations both for individual companies and business audiences. Certainly a new challenge for me in those days!
Can you remember your first speaking engagement?
My very first speaking engagement was in 1975, the candidate for the Ecology Party in North West London – with an audience of four people, including my agent and the caretaker of the hall in which the meeting was taking place! My first talk to business people was with a group of large agri-businesses when I was Director of Friends of the Earth in 1985. I seem to recall that it didn't go well!
How does speaking at corporate events compare with speaking at festivals?
Business people will only put up with a limited amount of analysis and high-level rhetoric – especially if it's focussed on the doom and gloom side of things! "Can-do" mindsets means that one has to be positive, providing all the upside as well as any downside – I put a lot of emphasis in my talks on innovation and leadership.
Which event has been your favourite and why?
As Co-Director of the Prince of Wales Business and Sustainability Programme, I often take the lead for the duration of whole seminars, which last for 3 or 4 days. What that means is that I have a chance to follow through on all the different presentations I'm giving – which makes for much better conversations with delegates.
Have an enquiry?
Send us a message online and we'll respond within the hour during business hours. Alternatively, please call us our friendly team of experts on +44 (0) 20 7607 7070.
Speakers Corner (London) Ltd,
Ground and Lower Ground Floor,
5-6 Mallow Street,
London,
EC1Y 8RQ