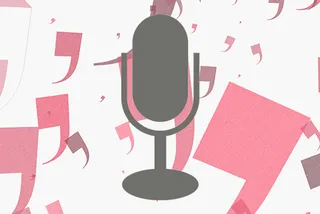 An Interview With Keith Antoine
What's the biggest challenge you've overcome?
I would say the initial transition from being employed in the voice and data communications sector to setting up my own business focusing on performance and personal development. I guess after almost 25 years I must be doing something right.
How did you get into corporate speaking?
During conversations with colleagues who were preparing a corporate presentation, I realized there were several similarities between the athletics and business worlds in terms of what it took to be successful, and that I could use these similarities and my coaching skills to bring a different style to corporate speaking. Also, it was partly an extension of my work facilitating groups, and the groups simply got bigger.
Why do you enjoy being a speaker?
I love the sensation derived from connecting with an audience. It is a wonderful challenge to deliver a message so that each individual feels as though you are addressing them. It is great when you know you have helped people to realize a salient point for themselves, or helped each individual to find the motivation to do something differently, and the lift that comes from hearing an entire audience laugh is very hard to match.
What are the main skills that you have been able to transfer between business coaching and sports coaching?
From business to sport - The skill of being able to challenge people to think through an issue for themselves rather than simply accepting my external view. From sport to business – The skill of helping someone to remain focused and be clear about what is necessary to deliver the desired performance.
What's your favourite way to spend a Sunday?
A wee bit of a lie-in which gets disturbed by being jumped on by my son, a mid-late morning 30-40 mile cycle ride, followed by a family lunch. At my age, a serious nap may then be required!!
If you are interested in booking Keith Antoine for your live event or require any additional information regarding Keith Antoine then please fill in the enquiry form and one of the Speakers Corner booking agents will contact you within 24 hours.
Have an enquiry?
Send us a message online and we'll respond within the hour during business hours. Alternatively, please call us our friendly team of experts on +44 (0) 20 7607 7070.
Speakers Corner (London) Ltd,
Ground and Lower Ground Floor,
5-6 Mallow Street,
London,
EC1Y 8RQ