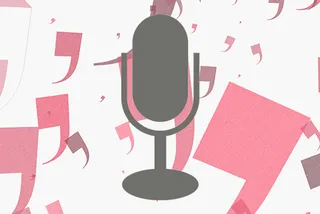 An Interview With Nigel Barlow
What can a typical corporate audience learn from your experiences?
My usual theme is Innovation: Applied and Practical. It might be applied to strategy, culture change, customer focus, or inventing a more successful future for the organization. In every case, I believe the magic of a great presentation is to inspire attitudinal and behavioural change in the audience. They take away specific ways of thinking more creatively, curiously, and open-mindedly, as well as making the mental shift to a Possibility Mindset; this means realizing that anything is possible - provided you have the skills and the will.
How did you get into corporate speaking?
I was doing a lot of training and consultancy work and gradually discovered that I got more of a buzz out of speaking to larger audiences. It's become my specialty over the last 20 years.
Which event has been your favourite and why?
Always the last one I've done – which was in Boston – because I am obsessed with getting better at what I do. The moment that's not happening, I should quit.
Why do you enjoy being a speaker?
I love the diverse nature of groups around the world that I work with, tuning in to their cultural nuances and specific business challenges. And I'm obviously deeply insecure because I need the appreciation; all good speakers have a bit of the 'show off' in them – which is why they enjoy it so much!
What do you do to ensure your presentation has a lasting impact?
Building in pre-thinking and having a follow-up call with the client on the theme of Keeping The Momentum Going. Peer-to-peer engagement after the event is one of the most effective ways of supporting learning and change; I come up with a range of these approaches for the client to ensure the presentation is not just a on- day wonder. But of course, it's essential to have an impact in the first place: what I do is a serious message put over in an involving, fun, and memorable way.
What's your favourite way to spend a Sunday?
Walking in the Cotswolds with my family, playing tennis, or watching England struggle at football.
What personal ambition must you fulfill before you die?
I like Woody Allen's thought about death: he said "I'm not afraid of it, but I just don't want to be there when it happens." So naturally, not to die would be my biggest ambition! Failing that, my answer is inner enlightenment – to have a deeper understanding of life's bigger questions – What's it all for? Who am I? How can I make the biggest contribution to the world?
If you are interested in booking Nigel Barlow for your live event or require any additional information regarding Nigel Barlow then please fill in the enquiry form and one of the Speakers Corner booking agents will contact you within 24 hours.
Have an enquiry?
Send us a message online and we'll respond within the hour during business hours. Alternatively, please call us our friendly team of experts on +44 (0) 20 7607 7070.
Speakers Corner (London) Ltd,
Ground and Lower Ground Floor,
5-6 Mallow Street,
London,
EC1Y 8RQ