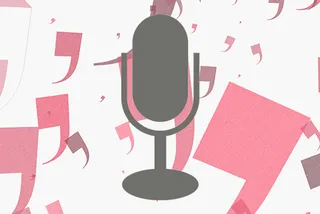 An Interview With Paul Lewis
You have interviewed so many people throughout your career, who did you find to be most impressive?
It would be invidious to say the best or worst! But politicians should concentrate on answering questions simply and factually. And Chief Executives should be much more willing to be interviewed, and put their hands up when something has gone wrong. Some in both groups do follow my rules! But most don't.
What do you enjoy about speaking and facilitating?
MY job is to make complex things understandable. Speaking face to face is the best way to do that both to professionals and the public. You also get strong personal feedback - something usually missing from print or broadcast.
What is the one piece of financial information that you think everyone should know? (if there is one!)
Borrowing to pay off debt is not paying off debt. Never pay just the minimum on a credit card. Saving and investing are completely different and should not be confused. That's three!
What has been your most challenging live hosting experience?
An awards ceremony where everyone was much more interested in chatting than in what I had to say - even more than usual! And they didn't even seem to care much about who won what prize! I blame the poor sound system - the people at the back couldn't even hear my jokes to groan at them!
Do you think that Personal Finance education should be taught in schools? What do you think are the most important things that young people should learn?
By the time today's children are adults financial products will have changed. So it is much more important to teach English and arithmetic to a good standard. The most important thing to teach is a healthy skepticism about the financial services industry. If it hadn't made products so complex no one would need to talk about financial capability. And the financial services industry including banks should never be allowed anywhere near schools.
If you are interested in booking Paul Lewis for your live event or require any additional information regarding Paul Lewis then please fill in the enquiry form and one of the Speakers Corner booking agents will contact you within 24 hours.
Have an enquiry?
Send us a message online and we'll respond within the hour during business hours. Alternatively, please call us our friendly team of experts on +44 (0) 20 7607 7070.
Speakers Corner (London) Ltd,
Ground and Lower Ground Floor,
5-6 Mallow Street,
London,
EC1Y 8RQ