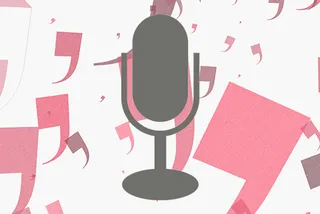 An Interview with Peter Hahn
Where do you see the world, economically, in 2020?
I'm an eternal optimist. I see the world economy integrating further and providing ever more opportunities for better lives for all. I think our, the West's, biggest challenge will be to keep up and make sure all of us can participate. Ultimately, this is based on continual improvement of our education and training. Our economy can only improve if we can become more productive.
How did the corporate speaking begin?
Literally, someone from the BBC was asking me questions about banking the morning Northern Rock was reported to have received assistance from the Bank of England. I was asked if I knew anything about securitization and mortgage lending (I did) and the rest has been history….
Which event has been your favourite and why?
All events are fun, though I like being just a bit provocative and raising questions. This is a bit easier when speaking solo than on a panel.
Why do you love being a speaker?
Remember, my 'day job' is standing in front of hundreds of students and inspiring them about finance and banking. It is about making the subject come alive, be fun, and connecting. If you're good, you can see it happen in front of a crowd.
If you could speak at any event, past or future, what would it be?
Whilst I enjoy speaking before industry groups and my students, I've been honoured with a number of invitations to speak before sessions of Parliament. We may not agree, but you can't help having a very proud feeling that you've been part of the democratic process.
Who would you most like to share a platform with?
Whenever I go before an audience the adrenaline is pumping and it isn't a question of "who" but "what" the subject is. Generally, at major events, I share the platforms with other knowledgeable speakers. This is what makes a great event. When other speakers can't join in the debate – with different views – well, it can be dull.
What do you do to ensure your presentation has a lasting impact?
I judge impact or success based upon whether the following speaker references my remarks. If she/he says 'the previous speaker said' that's good. If she/he says 'Pete Hahn' said that's great (disagreeing is even better). And if I get mentioned twice, I'm over the moon. You have to remember the key point for a speaker is are people listening – not if you've sold them – but you've gotten them to connect and to think about your subject.
What can a typical corporate audience learn from your experiences?
Having been a doer (in business), a thinker (in academia) and an adviser to government and regulators, what I best bring to the table is a broad and often different perspective. On a daily basis, I see the businesses from the viewpoints of their leaders and of students and many others; yet, I also spent more than 20 years inside the corporate world and understand the inside.
What's your favourite way to spend a Sunday?
My favourite way to spend a Sunday is with family. Teaching at university is very seasonal and during the terms Sundays are often needed to rehearse lectures – something I bet my students can't begin to appreciate – so outside term Sundays out of doors are the best.
What personal ambition must you fulfil before you die?
I'm afraid to answer that. What if I got to do it tomorrow? I have new ambitions and aspirations all the time. I'm almost 10 years into my second career as an academic (after 20+ years in banking) and am even starting to wonder if I have a third career to come. Early in my banking career, I imagined myself becoming a writer of crime fiction and disposing of some of the more unethical business characters I came across. The storylines provided much diversion from the myriad half-awake hours I spent in airports, but alas, even as an author, I just couldn't kill anyone and most of storylines came off as comedies. I'm glad that I stuck to business and teaching; I enjoy working with people more than anything.
Have an enquiry?
Send us a message online and we'll respond within the hour during business hours. Alternatively, please call us our friendly team of experts on +44 (0) 20 7607 7070.
Speakers Corner (London) Ltd,
Ground and Lower Ground Floor,
5-6 Mallow Street,
London,
EC1Y 8RQ