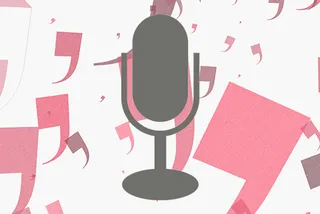 An Interview with Richard Dunwoody
How did the corporate speaking/presenting start?
In 2003 I met Graham Davies from Straight Talking. His company wrote a speech for me and the advice I received from him has been invaluable over the past few years.
Can you remember your first corporate event?
One of my earliest was an awards dinner at St Andrews for Jaguar. It seemed to go well, Richard Hammond was hosting it, and I wasn't booed off the stage!
And your last event?
Steam Wine Bar in the City. It was a 25 min talk on my life as a jockey and 45 min Q&A.
If you could speak/present at any event, past or future, what would it be?
The Oscars.
On average, how many corporate events do you do a year?
20-30.
Are you as happy speaking/presenting with an audience of 50 as 1,000?
Yes; usually I find the bigger the audience the easier it is.
How do you like to be introduced?
Part-time explorer, part-time tour guide and beaten up jump jockey.
Do you always like to do a briefing call before the event?
Yes, the more knowledge I can pick up about the event the better.
What are the most asked for topics?
South Pole and riding in the Grand National.
Do you have any funny/embarrassing speaking anecdotes you care to share?
I fell off the back of the stage in an old Fulham Broadway nightclub, having given a brief and quite serious presentation for the Motor Neurone Disease Association. I hadn't been drinking, it was just very dark. It lightened proceedings up a bit anyway!
Your favourite film?
I don't have one, but I really enjoyed City of God.
Favourite book?
Favourite holiday destination?
Afghanistan, Kyrgyzstan.
What's your tipple?
Champagne!
Country or townie?
Bit of both!
Looking to book a speaker? Inspired to put on your own conference? Give us a call for on +44 (0) 20 7607 7070 or email us at  info@speakerscorner.co.uk .
Have an enquiry?
Send us a message online and we'll respond within the hour during business hours. Alternatively, please call us our friendly team of experts on +44 (0) 20 7607 7070.
Speakers Corner (London) Ltd,
Ground and Lower Ground Floor,
5-6 Mallow Street,
London,
EC1Y 8RQ