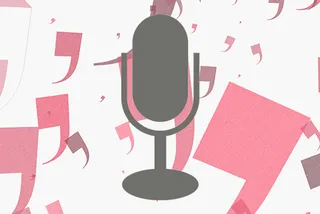 An Interview With Richard Scase
One of your speaking topics is around the Changing Professional Organisation and how challenging it is to move small businesses on once they employ about 50 people. Do you think that it is necessary for businesses to always have this as growth aim?
No, not necessarily but the problem is getting small businesses to grow to this size in the first place. Most of them do stay smaller and are happy to stay at a certain level– they have a good client base, happy motivated staff. Once you increase your size to bigger than 50, as an entrepreneur you have to then make the move from leadership to management. To preserve yourself as a Leader instead of becoming a manager is a great challenge for most entrepreneurs. The Richard Bransons of this world are the exceptions rather than the rule. For an entrepreneur that is not always an attractive proposition. They might then sell this business and move onto developing their next idea. I try to get them to become the future Bill Gates and Richard Branson and to grow their businesses to grasp the opportunities the evolving global economy is creating. There has never been a better time to be an entrepreneur. That is why increasing numbers of men and women are giving it a go!
Would you describe yourself as a futurist?
Yes, I suppose so as I get asked to talk about future trends all the time. What I do is act as a translator and interpreter. There are so many reports out there – UN reports, UNESCO reports, World Economic Forum reports that it can be hard for companies to make sense of them, in terms of what they mean to them. Hopefully I can help delegates go away from my session with some sense of what is going on in the world!
In the sphere of futurists, what sets you apart?
What I don't do is fanciful science fiction. People don't want that. I always try to look at trends and discuss what these mean for the clients' organisations. As I have a wide range of expertise I can go in different directions according to what the client wants. This means having detailed pre- speaking briefings with clients so that I make sure every word is relevant to their strategic and operational needs
What are the objectives of your presentations?
1.            I always try and add value to the event. Everyone (delegates, event organisers, budget holders) need to go away happy and feel like they have gained something from me being there and help them to take their businesses to the next level
2. I always try and empathise with the delegates. I like to arrive early and mingle with them in the exhibition area. By doing this you can capture the feel of the event. If the bar is busy the night before that's usually a sign of an energetic event. In some events, it has been known for some attendees to head from the late night bar straight to the first morning session and still be fresh – mainly in Scandinavia though!
3.  Whichever topic I am speaking on I try and make sure that my presentation covers what it means in a macro sense, and then what it means to the organisation that it impacts, and what it then means to 'US' within this particular organisation.
How long do you need to prepare a speech? Could you do it in 24 hours?
In much less time! Not being arrogant I have literally done things at a moment's notice when someone has fallen ill. If the travel can be organised, I can deliver the speech! I've been to Australia for the day!
Have an enquiry?
Send us a message online and we'll respond within the hour during business hours. Alternatively, please call us our friendly team of experts on +44 (0) 20 7607 7070.
Speakers Corner (London) Ltd,
Ground and Lower Ground Floor,
5-6 Mallow Street,
London,
EC1Y 8RQ