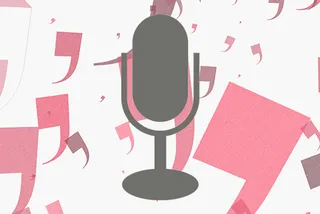 An Interview with Rod Woodward
Who would you most like to share a stage with?
Frank Sinatra – the greatest entertainer of all time.
How did working in the corporate sector start?
I was speaking at an event in South Wales, when a fellow speaker took my details and forwarded me to several after-dinner speaking agencies. The rest is Geography!
Can you remember your first corporate event?
It was the Variety Club Annual Ball – proper showbiz!
Which has been your favourite event so far and why?
The long lunch which kicks off the Hong Kong Sevens rugby tournament.
If you could perform at any event, past or future, what would it be?
The Royal Variety Show. One would be honoured!
On average, how many corporates do you do per year?
Between 75 and 100.
Are you as happy performing to 50 as to 1000 people?
My only criteria is that the audience is up for a laugh.
How do you like to be introduced?
I like the MC to introduce me with a little energy and enthusiasm.
Do you have any funny/embarrassing anecdotes you care to share?
I often perform in the guise of my alter-ego, Italian comedian Mario De Niro and was recently approached by four Italian waiters (after a speech at the Park Lane Hotel) who wanted to have a chat about my Azzurri roots. Telling them I was a born and bred Welshman was like telling them there was no Santa Claus and I still worry about waking up with a horse's head on my pillow.
Do you normally have dinner with the client before appearing on stage?
I am perfectly happy to do this as long as the venue has no environmental health history.
Have you heard any memorable speakers whilst at any events?
Sir Ranulph Fiennes was superb. I remember the tale of an Arctic expedition during which one of his companions lost several fingers to frostbite and began to irritate the great man by "starting to whinge." Classic.
Your favourite film?
The Adventures of Robin Hood with Errol Flynn (1938). Awaiting the Russell Crowe revamp with interest.
Favourite book?
Crying with Laughter by Bob Monkhouse.
Favourite holiday destination?
Albir, Spain.
What's your tipple – wine, beer, champagne?
Red wine – I am particularly partial to Ugandan Beaujolais.
Country or townie?
Originally a townie, born and bred in Cardiff, but now very much a country convert living for some six years ago in the rural and slightly incestuous village of Machen.
Looking to book a speaker? Inspired to put on your own conference? Give us a call for on +44 (0) 20 7607 7070 or email us at  info@speakerscorner.co.uk .
Have an enquiry?
Send us a message online and we'll respond within the hour during business hours. Alternatively, please call us our friendly team of experts on +44 (0) 20 7607 7070.
Speakers Corner (London) Ltd,
Ground and Lower Ground Floor,
5-6 Mallow Street,
London,
EC1Y 8RQ