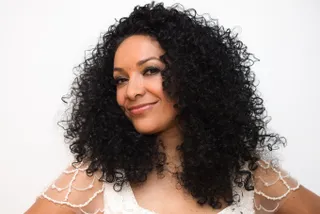 Black History Month: In Conversation with Kanya King
For the last instalment of our Black History Month interviews, we were lucky enough to chat to the wonderful Kanya King CBE . A firm favourite in the Speakers Corner office, Kanya is one of those incredible people with many strings to her bow. CEO, founder and visionary of the MOBO awards, Kanya is an inspiring speaker whose unmatchable work ethic always shines through. She shared a bit about her work, Black History Month as a platform, and the black talent we should be watching today.
Your decision to have a break from the MOBO awards in 2018 was unexpected for some. Could you talk a bit about what you hope to achieve from taking some time away?
We understand it was a surprise to many people, and the Awards will be missed this year, but we want to ensure  to build on the strong foundation of the brand and its heritage for a wider purpose and bigger impact. Whilst the MOBO Awards are not happening in 2018, we are still continuing to amplify the exposure of the large pool of exceptional talent celebrated by MOBO in other ways, whether it is through our talent development programmes and initiatives MOBO UnSung and MOBO Help Musicians Fund or our MOBO Movie screenings, to name but a few, we are bringing the platform to brand new heights and celebrating diversity with music and beyond.
What is your favourite part of your job?

Probably the variety in my work. Whether it is hosting movie screenings or speaking at events that hopefully inspire young creatives and entrepreneurs, no day is the same. Many of our interns and assistants who started off at MOBO or talent who have been supported through our initiatives and the MOBO Awards, have gone on to achieve great things and been acknowledged for it makes the work we do rewarding.  One of MOBO's key missions is to support and elevate young exceptional talent in the creative industries so we feel proud to be part of their journeys.
How did your formative years influence what you do today?

My upbringing has shaped the way I am and given me the strength, resilience and motivation to do what I do. Growing up as the youngest girl of nine children watching my mother struggle to keep a roof over our heads and put food on our plates gave me the inner drive and determination to overcome the precarious life running a business can be.

Which topics do you enjoy speaking about most?

I enjoy speaking about so many subjects – from building a global brand, diversity in business, resilience and entrepreneurship in general.
Your list of awards and recognitions is astonishing – honorary doctorates and fellowships, a Lifetime Achievement Award from the IOEE at the House of Commons, and a CBE to name a few! Does anything change for you in response to these hugely impressive achievements?
Thank you! However nothing changes as there is so much more I feel I need and want to do.  The aim is to continue to innovate and expand the  MOBO brand as well as to write a book and generally be able to create whilst providing platforms and opportunities for the younger generation.
Could you talk about black creativity in the UK presently? Who should we be watching?

I would say black creativity is thriving in the UK. From those making major strides behind the scenes to those in front of the camera. Just look at the success and impact of Rap Man's 'Shiro's Story', Yomi Adegoke and Elizabeth Uviebinene's phenomenal book, Slay In Your Lane, which celebrates the achievements of young black British girls, all the way to Netflix's ground-breaking deal to acquire the rights for Michaela Coel starring musical Been So Long. While there have always been incredible black creatives within the creative industries, I would say that as access to more resources, initiatives and platforms have emerged, it has allowed these talented creatives to be brought to the forefront and get the praise and opportunities they deserve, which is beautiful to see. In regards to whom you should be watching, we have our MOBO UnSung 2018 finalists whom we anticipate will do incredible things in music in the years to come.
How can Black History Month serve as a platform for future black British achievement?

While we shouldn't wait for Black History Month to solely celebrate black British achievements, the month does serve as a constant reminder, an on-going source of inspiration and, most importantly, a vehicle for change to empower all members of the black community, which makes it one of the strongest platforms when it comes to championing British achievements.

From your experience, has the celebration of BHM in Britain evolved over time?

Definitely! It feels like the sound of BHM is changing from an initially somewhat gloomy reflection of the past to a much more celebratory and positive month with lots of new events and initiatives popping up – so yes, it is has come to life quite a bit.

If you could give one motivational or inspirational comment to our audience out there, what would it be?

No matter where you are in your life, how experienced you are, every day is always a school day. As they say 'You don't know what you don't know'. You are never a finished product. If you are not improving someone else is, so do what you can to be a continual learner.  There will always be gaps in your knowledge, but this doesn't mean these gaps cannot be filled. The key is to stay curious, constantly learn and evolve. We could have kept MOBO purely as the Awards, but we want to achieve more, evolve into new areas and thus become more meaningful to more, especially young, people. With that in mind, MOBO has naturally progressed to become a brand with a much further reach than just music, over recent years we have entered the wider creative fields such as film, theatre and television and are looking forward to showing where the brand will go next.
For further information to book Kanya or another speaker, call us on +44 (0)20 7607 7070 or email  info@speakerscorner.co.uk .
Newsletter Sign Up
If you liked this article then why not sign up to our newsletters? We promise to send interesting and useful interviews, tips and blogs, plus free event invites too.
Have an enquiry?
Send us a message online and we'll respond within the hour during business hours. Alternatively, please call us our friendly team of experts on +44 (0) 20 7607 7070.
Speakers Corner (London) Ltd,
Ground and Lower Ground Floor,
5-6 Mallow Street,
London,
EC1Y 8RQ