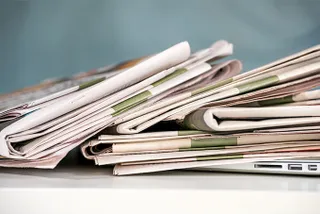 Brian Cox Sells Out at Cheltenham Science Festival
Brian Cox - scientist, TV presenter and musician, is hosting one of the first events to sell out at The Cheltenham Science Festival, and as a result has announced a second event. Brian, who was a guest director at last year's festival, has set up a Wonders of the Universe event, based on the hit BBC TV series.
Brian Cox, OBE is a particle physicist, a Royal Society University Research Fellow and a professor at the University of Manchester. He also works on the ATLAS experiment at the Large Hadron Collider at CERN in Switzerland and is also working on the R&D project to upgrade the ATLAS and the CMS experiment.
He is best known to the public as the presenter of a number of science programmes for the BBC, and had some fame in the 1990s as the keyboard player for the pop band D:Ream.
Most recently Brian was commissioned by BBC2 to co-present Stargazing, a three day live astronomy series - with physicist-turned-comedian Dara Ó Briain and featuring chat show host Jonathan Ross .
Brian co-presented BBC Radio 4 'comedy science magazine programme',The Infinite Monkey Cage with comedian Robin Ince, with guests including comedians Tim Minchin , Alexei Sayle and Dara Ó Briain .
Brian has also appeared numerous times at TED, giving talks on the LHC and particle physics. In 2009 he appeared in People magazine's Sexiest Men Alive.
He has also written or co-authored several books on physics including Why does E=mc2?
Brian was also the science advisor for the scifi movie Sunshine. On the DVD release, he provides an audio commentary where he discusses scientific accuracies and inaccuracies in the movie.
The Cheltenham Science Festival runs from 7th – 12th June, 2011.
Have an enquiry?
Send us a message online and we'll respond within the hour during business hours. Alternatively, please call us our friendly team of experts on +44 (0) 20 7607 7070.
Speakers Corner (London) Ltd,
Ground and Lower Ground Floor,
5-6 Mallow Street,
London,
EC1Y 8RQ