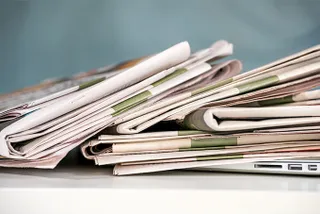 Edinburgh Fringe Festival Kicks Off Tomorrow
Edinburgh Fringe festival is the largest arts festival in the world. Known for being a breeding ground of budding new talent, and a place for seasoned performers to showcase their latest work. Fringe festival is a combination of drama, dance, art  and comedy , there is really something for everyone's tastes.
Fringe festival is a break through platform for so many huge stars now on the entertainment  circuit. Thousands of acts across hundreds of venues in the city makes this a uniquely spectacular occasion. The streets are jammed packed with journalists, spectators and stars all wanting to catch a sight of the next biggest thing, and just enjoy the incredible city - this is what makes Fringe festival such a special event.
Officially, the festival began in 1947 with eight subversive theatre groups who decided to invite themselves to the new Edinburgh International Festival. This then new initiative was started in order to enhance the quality of European life post WW2. Despite these performers not being part of the official programme of the festival, the organisers let them go ahead anyway.
So the performers staged their shows on the 'Fringe of the Festival'. From there the history of the festival was born and in 1958 the Festival Fringe Society was created to cement the growing trend. The festival continues to prosper with 50,459 performances in 2015, it is truly a huge feat.
Some of our team here at Speakers Corner are heading up to Scotland to check out the latest talent and revel in the festive spirit of the event. With a jam-packed schedule we hope to see as much as possible, and potentially even scout out the next hottest star.
The festival kicks off tomorrow, we will be excitedly following the coverage awaiting our arrival in Scotland's capital next week.
Have an enquiry?
Send us a message online and we'll respond within the hour during business hours. Alternatively, please call us our friendly team of experts on +44 (0) 20 7607 7070.
Speakers Corner (London) Ltd,
Ground and Lower Ground Floor,
5-6 Mallow Street,
London,
EC1Y 8RQ