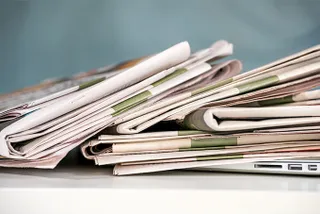 Ellen MacArthur 'Force of Nature' in Sustainability
Dame Ellen MacArthur , round-the-world yachtswoman and motivational speaker of the highest caliber, leaves the Ocean behind to become an advocate for systemic change in the way business operates, writes Jo Confino for gurdian.co.uk.
She has secured the support for her new Ellen MacArthur Foundation from five companies, namely – Kingfisher, BT, Cisco, Renault and National Grid – and is so committed to sustainability that she has given up her career to dedicate all her time and energy fully to the cause of a sustainable future.
"I was not looking for this", MacArthur tells guardian.co.uk, "and leaving sailing behind was the hardest decision I've had to make but I have absolutely no regrets."
"When you sail, you take the minimum of resources and you gain an overwhelming understanding of the definition of finite. When you are 2,500 miles from the nearest town you are not going to phone someone up and ask them to drop off a few litres of diesel.
"I had never connected this to a definition of finite on land, but when I stepped off the boat after the round-the-world race, I started to think out of the box and that our world is no different.
"That began a journey of discovery. I talked to CEOs, went to sit on the government taskforce on zero carbon schools, visited landfill sites, power stations and farmers. It was an incredible journey right across the country, soaking up information and trying to learn about efficiency and resources."
MacArthur is calling for nothing less than a systems level change: "The way things are made, the way business is run, needs to fundamentally change. We work in a linear system that will never work long-term and we are seeking to develop an idea of what business will look like in 15 years.
"This is in part about creating a very positive agenda that young people can latch on to. It says this is what you can do and it works.
"From a business perspective, this moves the conversation away from the CSR department, which is looking at issues such as cycling to work, to the boardroom and the long-term future of the company."
MacArthur talks about a workshop she gave on the circular economy to 1,000 managers at National Grid. "We looked at redesigning aspects of their business and the feedback was that this was the first time they had the opportunity to think beyond just CSR and what they should be doing and look at real business opportunities," she says.
Have an enquiry?
Send us a message online and we'll respond within the hour during business hours. Alternatively, please call us our friendly team of experts on +44 (0) 20 7607 7070.
Speakers Corner (London) Ltd,
Ground and Lower Ground Floor,
5-6 Mallow Street,
London,
EC1Y 8RQ