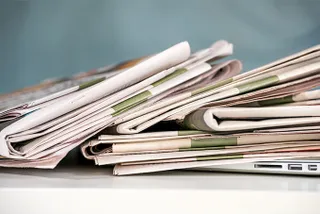 Gabor Rakonczay: First Man to Canoe the Atlantic
Gabor Rakonczay has become the first person to canoe single-handed across the Atlantic.
The Hungarian 30-year-old took 76 days to paddle from Portugal to Antigua, and spent 50 of those days completely cut off from the world after his radio and satellite phone broke during a  capsize.
Gabor embarked on his epic journey without satellite tracking equipment. This meant that his wife in Hungary had no idea where or how he was until he arrived in the Caribbean.
He began his adventure just before Christmas, and stopped only once en-route to dock his 7.5m vessel in the Canary Islands to buy supplies.
During the 50 days that he was out of touch with the world, he feared that his family would believe him dead.
His wife Viktoria - with whom he rowed the Atlantic in 2008 – had a feeling that he was beset by nothing more than technical problems.
"I was nicely surprised by those at home," Gabor said. "Everyone was certain that if I run into any difficulties, I'd be able to solve them!"
Although he lit flares whenever he saw ships nearby, nobody spotted him.
"Some slowed and even changed direction as they likely picked me up on their radars," Gabor said.
"But I was often surrounded by waves 4 metres high and the canoe is less than one meter high, so it's most likely that they simply weren't able to see me...
"It was a great relief to reach port because it meant completing the journey and because my family could finally know for sure that I was OK."
Have an enquiry?
Send us a message online and we'll respond within the hour during business hours. Alternatively, please call us our friendly team of experts on +44 (0) 20 7607 7070.
Speakers Corner (London) Ltd,
Ground and Lower Ground Floor,
5-6 Mallow Street,
London,
EC1Y 8RQ