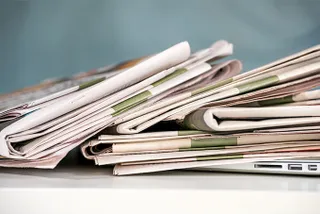 Glasgow to Host Sports Personality of the Year
Glasgow is to host the 2014 Sports Personality of the Year on Sunday the 14th of December; the award ceremony will take place at the SSE Hydro in front of an estimated 12,000 capacity crowd.
Glasgow is the perfect location for this year's SPOTY as it is hosting the Commonwealth Games this summer and the Ryder Cup will take place at Gleneagles Golf Club, only a few hours from the city.
Scottish tennis player, Andy Murray won Sports Personality of the Year last year and was unfortunately unable to attend the awards due to his training for the up and coming Australian Open. However he stated that this year 'I may be going to Australia a little bit earlier next year, so I'll maybe come back for SPOTY…To have it in Glasgow, they'll put on a good show and the crowd will love it.'
Olympic Gold medalist and motivational speaker, Chris Hoy is another Scot who was happy to hear the news regarding this year's SPOTY Awards. Speaking about the awards, Chris said 'It's fantastic news it's coming to Glasgow. Over the years, it's grown and grown and grown. Now it's a massive event…The Glaswegians will put on a great show, like they will do for the Commonwealth Games, as they are passionate people.'
There are numerous sporting events taking place in 2014 including the Football World Cup in Rio,the Ryder Cup, the Commonwealth Games and of course we can't forget Wimbledon! So far the Winter Olympics and the Six Nations have taken place.
Barbara Salter, Director of BBC Sport stated that 'As hosts of this year's Commonwealth Games, it's fitting that Glasgow rounds off what will be a spectacular year of sport by staging BBC Sports Personality of the Year.' Other past winners of the award include Dame Kelly Holmes, Bradley Wiggins and Andrew Flintoff .
If you are interested in booking a sports speaker for a corporate event, call us on 020776077070.
Have an enquiry?
Send us a message online and we'll respond within the hour during business hours. Alternatively, please call us our friendly team of experts on +44 (0) 20 7607 7070.
Speakers Corner (London) Ltd,
Ground and Lower Ground Floor,
5-6 Mallow Street,
London,
EC1Y 8RQ