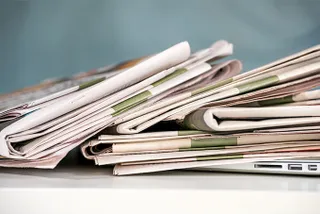 Global Financial Turmoil and Emerging Market Economies: Major Contagion and a Shocking Loss of Wealth?
A year ago, the prospects for Emerging Economies (EE) looked very promising. There were concerns about the effect of a shallow recession in the US, but the general perception was that Asia and, to a large extent, Latin America and other regions were doing well. Most thought they had 'decoupled' from the advanced economies, and the emerging markets would grow with few restrictions.
Since then, the financial crisis has become the worst in the last fifty years. The complex and wide-ranging interaction between the financial world and the real economy already has begun to have serious consequences for the emerging economies. Whereas the conditions in the financial markets have tended to stabilise from the unsustainable position of September–October of 2008, the real economy is weakening and the prospects for an early recovery are remote. Commodity prices have declined by about one half from their peak; demand for manufactured goods is declining sharply all over the world; stock market valuations have declined by about one half or more; and currencies in many emerging countries have depreciated, as capital flows reversed seeking to find a safe heaven. The loss of financial wealth is enormous. The authorities and economic agents were initially taken by surprise by the collapse. Now they are responding to the challenges caused by the rapidly deteriorating external environment. However, there are serious economic and political stumbling blocks that may well cause the recovery to be costly and slow to consolidate.
This article reviews the origins of the current crisis in emerging market economies, mainly in Asia and Latin America in the context of the global crisis. It reviews the recent developments on a worldwide basis and how they affected them, even after the process of consolidation observed over the last 10 years or so, including the integration with the rest of the world. The article also discusses what can be realistically expected as financial volatility and recessionary forces may continue to prevail for a while.
Have an enquiry?
Send us a message online and we'll respond within the hour during business hours. Alternatively, please call us our friendly team of experts on +44 (0) 20 7607 7070.
Speakers Corner (London) Ltd,
Ground and Lower Ground Floor,
5-6 Mallow Street,
London,
EC1Y 8RQ