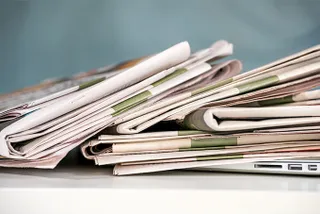 The Current Financial Crisis: Its Origins, Its Impact, and the Needed Policy Response
It is now clear that the global economy is facing the worst economic and financial crisis since the Second World War. The crisis manifested itself initially in the subprime mortgage market in the US, but quickly spread to Europe; in the breakdown in the market for credit default swaps—a huge, unregulated and thoroughly opaque market; and in the general collapse of the markets for securitised instruments across the global financial system. It was aggravated, most analysts agree, by the initial policy missteps in handling the crisis, including in dealing with the problems at Lehman Brothers, which effectively froze the interbank market.
This article discusses the origins, its impact as well as its policy implications of these developments. The article postulates that there were three basic root causes of the crisis: (a) the 'search for yield' and a weakening of—and lack of understanding of—risk management during the expansion phase of the credit cycle from 2002 to 2006; (b) the international fragmentation and lack of harmonisation of financial supervision and regulation in the face of rapid innovation in the financial markets—a phenomenon that gave rise to regulatory arbitrage by the global financial institutions; and (c) weaknesses in certain aspects of surveillance conducted by the IMF. It goes on to describe the unprecedented monetary and fiscal measures taken by the major countries since September 2008 to contain the crisis. It further lists the remaining policy agenda, including the reform of the global financial architecture and the author's views on how to move forward.
Have an enquiry?
Send us a message online and we'll respond within the hour during business hours. Alternatively, please call us our friendly team of experts on +44 (0) 20 7607 7070.
Speakers Corner (London) Ltd,
Ground and Lower Ground Floor,
5-6 Mallow Street,
London,
EC1Y 8RQ