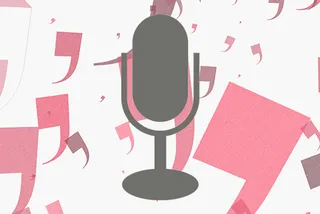 Interview with Robert Bathurst (AKA Alex)
How has The City changed in 25 years?
Lunches are shorter, meetings longer, graduates cleverer, bosses stupider, compliance sharper, clients duller, regulation tighter, monetary policy looser. For all of which I give thanks, otherwise I'd have nothing to rant about in my after dinner speaking engagements.
How did the corporate speaking start?
It's a natural progression from my daily appearance since 1988 as a cartoon character satirizing City life, to a world tour of my one man stage play surrounded by cartoons, transforming into an award winning DJ on Classic FM: now I'm Alex the Corporate Speaker.
Can you remember your first speaking engagement?
I remember it well, I was thirteen, a balloon debate at school: I successfully pleaded the case for Attila the Hun against Shakespeare, Gandhi, Charlie Chaplin and David Essex.
And your last event?
A three and a half hour speech to my boss arguing the case for me being paid a very large bonus. I'd bribed his p.a. to sit me next to him in business class on a flight to New York. He feigned sleep, but I continued to plant the suggestion subconsciously in his brain. Needless to say I got the money.
Which event has been your favorite and why?
I was keynote speaker at Megabank's corporate affairs conference in Bermuda last year. I chose to present in the 8.30am slot, assuming that all the other delegates would be so hung over from the previous night that they wouldn't manage to get out of bed in time. They didn't. And neither did I.
Have an enquiry?
Send us a message online and we'll respond within the hour during business hours. Alternatively, please call us our friendly team of experts on +44 (0) 20 7607 7070.
Speakers Corner (London) Ltd,
Ground and Lower Ground Floor,
5-6 Mallow Street,
London,
EC1Y 8RQ