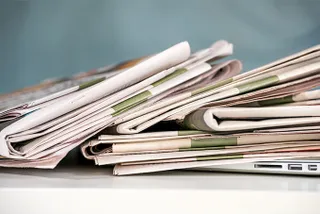 Joanna Lumley Campaigns for Improved Conditions for Dairy Cows
Actress, speaker, and all-round funny lady Joanna Lumley  has added some weight to a campaign to improve the health and welfare of dairy cows.

The Supporting Better Dairy campaign states that cows should be protected with standards that span Europe as a whole.
Lumley is championing an attempt to improve living standards for these animals, who often survive in cramped, restricting conditions without necessary access to outside pasture; all of which is said to contribute to a poor diet and ill health.
The Supporting Better Dairy campaign hopes to mobilise a million consumers through the European Citizens Initiative, which allows the public to propose EU legislation, to push officials to improve conditions for cows.
Under the proposals put forward by WSPA, Compassion in World Farming and ice cream company Ben & Jerry's , cows should be kept in suitable housing with a monitored amount of space between each animal.
The use of tethers should be discontinued and actively banned, and cows be given access to suitable outside space – where possible – to allow them to graze independently and express themselves according to natural cow behaviour.
A healthy diet is also of significant importance, including a good proportion of grass, and programmes should be in place to reduce lameness, mastitis and infertility. The standards must be enforceable, the campaigners added.
Lumley, patron of Compassion in World Farming, said: "This Supporting Better Dairy campaign is asking for Europeans who care to voice their concern about the welfare of dairy cows."
Have an enquiry?
Send us a message online and we'll respond within the hour during business hours. Alternatively, please call us our friendly team of experts on +44 (0) 20 7607 7070.
Speakers Corner (London) Ltd,
Ground and Lower Ground Floor,
5-6 Mallow Street,
London,
EC1Y 8RQ