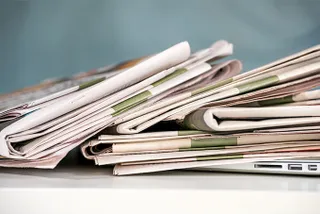 Kevin Kelly Believes Robots Will Take Over
Kevin Kelly, the after dinner speaker  and world's leading specialist on the information technology revolution, believes that we should prepare ourselves for robots to take over our jobs.
Kevin states that before the end of this century, over 70 per cent of today's jobs will have been taken over by automated machines. While talking about robot replacement, Kevin says "This upheaval is being led by a second wave of automation, one that is centered on artificial cognition, cheap sensors, machine learning, and distributed smarts. This deep automation will touch all jobs, from manual labor to knowledge work."
Warehouse jobs and fruit and vegetable picking are some of the occupations that Kevin expects robots to take over initially, followed by the cleaning of schools and offices. Kevin is of the belief that "It doesn't matter if you are a doctor, lawyer, architect, reporter, or even programmer: The robot takeover will be epic."
Have an enquiry?
Send us a message online and we'll respond within the hour during business hours. Alternatively, please call us our friendly team of experts on +44 (0) 20 7607 7070.
Speakers Corner (London) Ltd,
Ground and Lower Ground Floor,
5-6 Mallow Street,
London,
EC1Y 8RQ