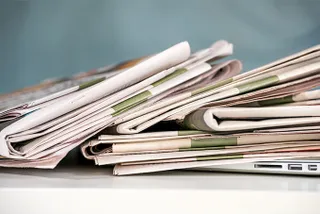 Malcolm Rifkind speaks at The LSE on 'Power and Pragmatism'
Sir Malcolm Rifkind spoke at The LSE yesterday on Power and Pragmatism, focusing on the fall of the USSR, Europe and the Faulkland Islands, Sir Malcolm made lucid and intelligent points, enlightening and educating his audience on international  and current  affairs. Political legend Sir Malcolm Rifkind was a prominent cabinet minister under the historical leadership of both Margaret Thatcher and John Major. Serving the country in very influential positions, during his time in Westminster he worked as the Secretary of State for Scotland, the Defence Secretary and the Foreign Secretary. Having been in government during the fall of the USSR and settling disputes on the
Political legend Sir Malcolm was a prominent cabinet minister under the historical leadership of both Margaret Thatcher and John Major. Serving the country in very influential positions, during his time in Westminster he worked as the Secretary of State for Scotland, the Defence Secretary and the Foreign Secretary. Having been in government during the fall of the USSR and settling disputes on the Faukland Islands, Sir Malcolm guided the country through some prolific and history moments in his time in office.
Touching on some of the content of his memoirs Power and Pragmatism in his keynote , Sir Malcolm shared his personal stories from his great career, he told the audience how Mikhail Gorbachev's wife Raisa asked who his favorite Soviet authors were - much to his shock!  Sir Malcolm's speech was filled with witty tales such as this both entertaining and informing the audience.
Following his speech Sir Malcolm took questions from the audience, when the audience were given the opportunity to pick his brains about his predictions for Britain post-Brexit, what will happen to the single market and how China will use their power, Malcolm truly came into his own his erudite comments clearly illustrated his vast incredible political career and the level of his intelligence.
Have an enquiry?
Send us a message online and we'll respond within the hour during business hours. Alternatively, please call us our friendly team of experts on +44 (0) 20 7607 7070.
Speakers Corner (London) Ltd,
Ground and Lower Ground Floor,
5-6 Mallow Street,
London,
EC1Y 8RQ