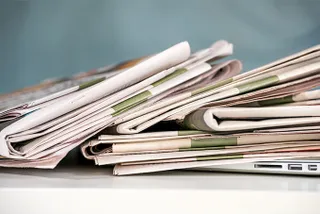 Michael Acton Smith's Moshi Monsters Hits 50m Users
Social networking for kids is the domain of cyber world Moshi Monsters, founded by charismatic young entrepreneur Michael Acton Smith.  The site has hit the 50million user mark, as children from all over the world become members of their own network.
Acton Smith first set up Moshi Monsters in 2009, one of a new generation of internet start-up talents that have sprung from Silicon Roundabout in East London.
The site – aimed at 6-12 years olds - works by encouraging users to adopt their own digital monster which they then have to look after, feed, play games with and buy furniture for.
Each of these Moshi Monsters speaks its own special language and children are able to take their pick from a variety of different characters – which can be pink and fluffy or naughty and sometimes freaky!
The site also contains a facebook style element that allows children to chat about their monsters, and one of its most appealing attributes is that there is a human pair of eyes on the users at all times, ensuring that there is no swearing , bullying etc.
Michael Acton Smith said: "We're thrilled to see Moshi Monsters experience such rapid growth across the globe. We have hit 50 million users and have even more ambitious plans ahead.
"Our vision is to build the largest entertainment brand in the world for this new digital generation of kids."
Have an enquiry?
Send us a message online and we'll respond within the hour during business hours. Alternatively, please call us our friendly team of experts on +44 (0) 20 7607 7070.
Speakers Corner (London) Ltd,
Ground and Lower Ground Floor,
5-6 Mallow Street,
London,
EC1Y 8RQ