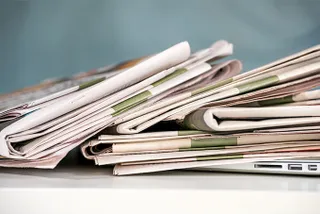 Networking Under the Stars: What Happened At The industry Sleepover
Last night we went to the Networking Under the Stars event at Olympia London, and learnt a few lessons from some of the country's most inspiration women.
In its second year, Networking Under the Stars is an industry sleepover which aims to bring together some of the best women in the events business for a night of motivational talks, mentoring, cocktail making and yoga. We sponsored the event which supports Breast Cancer Now and Macmillan Cancer Support, helping these two brilliant charities continue with their great work.
We arrived in the afternoon and were greeted with a lovely goodie bag, after rifling through the complimentary lollipops, badges and other goodies we took our seats on the white beanbags and set ourselves up to hear the motivational speakers .
Suzanne Arnold was the first to take the stage and she discussed how to dress for success. Wearing a beautiful yellow silk blouse, she looked the part. Analysing the six different categories of colour schemes women should be wearing, Suzanne left us all contemplating our own chinos and clothes choices.
Next up was Liz Sinclair, who gave a great talk on how to take charge of your career. Sharing eye-opening anecdotes and advice from her vast career, Liz educated the audience on the do's and don'ts of getting a job.
The third brilliant woman was The Guardian's head of Women in Leadership : Harriet Minter. Here at Speakers Corner we organised for Harriet to speak at the event, she was the first keynote and managed to successfully bring the audience to absolute silence. Telling us her story of how she made it to where she is today and her plans to go freelance, the audience were thoroughly impressed with her resilience and perseverance. Commanding respect, yet unfailingly down to earth and funny, Harriet's story was a real pleasure to listen to. It left us all wanting to procced until apprehended.
Last up was Fay Sharpe; set a goal was the resounding message from the woman who owns the most successful events company in the UK. An expert on balancing work and home life, Fay gets her kids involved with the company fundraisers and makes exercise a part of her team's routine. A true hard-worker, the self-made millionaire is an inspiration to anyone wanting to make something of themselves.
All in all, the night was a success. It was an event made by events people – so how could it not be! The industry knows exactly what its audience wants, so of course the night combined cocktail making in your pyjamas, a photo booth with crazy wigs, cabaret style dancing classes and all of this whilst having the chance to gain advice from the very best in the business – what is there not to love.
Have an enquiry?
Send us a message online and we'll respond within the hour during business hours. Alternatively, please call us our friendly team of experts on +44 (0) 20 7607 7070.
Speakers Corner (London) Ltd,
Ground and Lower Ground Floor,
5-6 Mallow Street,
London,
EC1Y 8RQ