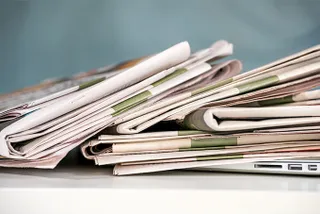 Noreena Hertz Announces New Book
Visionary thinker and futurist, Noreena Hertz  will release her latest book The Tiger and The Snake: Twelve Steps to Making Smarter Decision.
In Noreena's previous bestselling book The Silent Takeover, she predicted that under-regulated markets and massive financial institutions would destabilise and devastate the West with serious political and economic ramifications.  Her 2005 bestseller, IOU: The Debt Threat, predicted the 2008 financial crisis.

The Tiger and the Snake focusses on the individual. She says that in a world of virtual communication and information overload we have become "info-misers", "narrow-casters", "copy cats" and "slavish followers of so-called experts".

Hertz examines the extent to which decisions are being made based on partial information, conventional wisdoms, corrupted data and insufficient scrutiny. She calls for a revolution in the way we think, and lays out twelve clear stages to more astute decision making.
"This book is the culmination of five years of research," says Hertz. "In an age in which it is more essential than ever before to be accurately informed and in which it is increasingly hard to determine who to trust, and what to believe, I hope to empower my readers so as to enable then to make smarter and better decisions whether at home or in the workplace."
Have an enquiry?
Send us a message online and we'll respond within the hour during business hours. Alternatively, please call us our friendly team of experts on +44 (0) 20 7607 7070.
Speakers Corner (London) Ltd,
Ground and Lower Ground Floor,
5-6 Mallow Street,
London,
EC1Y 8RQ