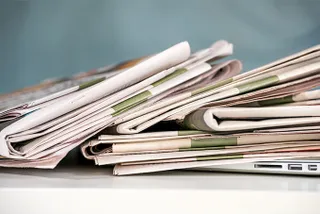 Olympic Games Update
In addition to the upcoming Vancouver 2010 Games  three other Olympic Games Organising Committees presented to the International Olympic Committee (IOC) Session in Copenhagen today. The Beijing 2008 Organising Committee (BOCOG) was making one of its final reports now that its edition of the Games are over, while London 2012 and Sochi 2014 gave updates on their progress, as they prepare to welcome the world to their cities in the future.
Beijing 2008
Wang Wei, BOCOG's Executive Vice-President and Secretary General, gave Beijing 2008's report, underlining the great success and legacy left by the Beijing Games to the city, the country and the Olympic Movement in general. From the large numbers of people that enjoyed the Games, either in the venues or at home, through to the educational, environmental, infrastructure and sporting legacies for which these Games have been a catalyst, Beijing 2008 was a great success story, in BOCOG's opinion. This sentiment was underlined by IOC Coordination Commission Chairman Hein Verbruggen in his report to the Session, in which he described the Beijing Games as a "resounding success". The Session was also informed that a new body – the Beijing Olympic City Development Association - had been set up by the Chinese in order to take advantage of the legacy of the Beijing Games.
London 2012
The reports by the IOC Coordination Commission Chairman for London 2012, Denis Oswald, and the London 2012 Organising Committee (LOCOG) centred on London 2012 's solid progress over the past year and LOCOG's focus on operational planning. Venue construction in the Olympic Park  is on track, and an Olympic Park Legacy Company has already been established in order to ensure the park has a strong legacy  with respect to post-Games use. LOCOG is also working on bringing the Games to the local community and the world thanks to initiatives like the inspire mark and the Cultural Olympiad , and through new media .
Sochi 2014
Great achievements have been made over the past year by the Sochi 2014 Organising Committee, according to Jean-Claude Killy, the IOC Coordination Commission Chairman for the 2014 Games. Mr Killy and Dmitry Chernyshenko, President and CEO of Sochi 2014, both underlined the solid progress that Sochi has made over the past year in terms of construction, Games planning and promotion. With the Vancouver Games less than four months away, Sochi will be entering the worldwide spotlight, and they seem to be on the right track to be able to welcome the world in 2014.
Have an enquiry?
Send us a message online and we'll respond within the hour during business hours. Alternatively, please call us our friendly team of experts on +44 (0) 20 7607 7070.
Speakers Corner (London) Ltd,
Ground and Lower Ground Floor,
5-6 Mallow Street,
London,
EC1Y 8RQ