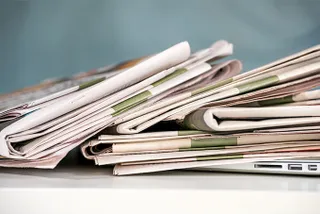 Red Arrow Pilot Turns Gift Genie
Former RAF fighter pilot and leader of the Red Arrows, Jas Hawker  flies into a new venture: My Gift Genie. Guilty of always forgetting to buy important gifts, Jas found himself in a particularly sticky sport when he hadn't got a present for his wedding anniversary a day before the big event.
So with his wife Yolanda Ziani de Ferranti on side together they started up My Gift Genie. The idea behind the service started to solve Jas's problem, a simple one that so many other gift buyers struggle with too.
My Gift Genie works by creating free event reminders for you, then along with these reminders comes personalised gift suggestions which are tailored to your individual preferences. You set up the reminders and with the help of the gift genie find the perfect present for your loved one.
Knowing how to work under pressure and lead high-performance teams  from over 250 flights as a display pilot , flying into the world of business  is no problem for Jas.
FOR FURTHER INFORMATION OR TO BOOK JAS HAWKER, CALL US AT SPEAKERS CORNER ON +44 (0) 20 7607 7070 OR EMAIL INFO@SPEAKERSCORNER.CO.UK
Have an enquiry?
Send us a message online and we'll respond within the hour during business hours. Alternatively, please call us our friendly team of experts on +44 (0) 20 7607 7070.
Speakers Corner (London) Ltd,
Ground and Lower Ground Floor,
5-6 Mallow Street,
London,
EC1Y 8RQ