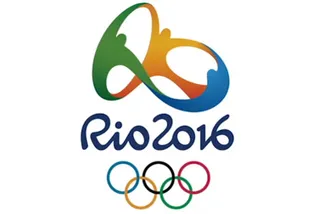 Roger Black and Steve Backley Talk Rio 2016
After a long 4-year wait following London's spectacular hosting of the Olympic games in 2012, it is now Rio De Janerio's turn to showcase their city and bring us all a brilliant summer of sport . Like all Olympic games, the lead up to Rio 2016 has not been without its difficulties; with the continent being plagued with the outbreak of Zika virus, pollution in the Guanabara Bay and questions surrounding the quality of construction , the world waits anxiously to see if the incredible feat of the games will be pulled off seamlessly.
The opening ceremony will christen the 2016 games tonight and the beautiful city will be on the world stage as they display a performance of Brazilian culture to billions of exciting sports fans. The globe's best athletes have been in Rio for weeks, training and acclimatising in order to be able to give their best possible performances. We caught up with two former Olympians and motivational speakers  who know exactly how nervous and excited Team GB 2016 will be feeling. We spoke to 400m champion Roger Black and Javelin legend Steve Backley to get their insight on London's legacy, their predictions for Rio and what it takes to be a world-class champion.
Rio De Janeiro, the host city of 2016 Olympic Games
We asked Roger what London's legacy is and how this resonates in Rio:
"London showed the world how you put on an Olympic Games - the whole process cannot be faulted. It was seamless and there were three major factors that contributed to this. Firstly, the facilities were superb in London, and they looked fab. Secondly, the British nation as a team  got behind games. This started with the torch relay, which was an incredible way to truly engage the whole nation. Thirdly, it was because Team GB gave memorable moments for the Olympics - to be heralded for years to come the Home nation need to do well. These three factors together made for a fantastic games."
Roger highlighted the very British opening ceremony and the whole nation working together as two of the most successful aspects of the Olympics. Quite pertinently, Roger commented on the positive impact the Paralympics had on the country. He stated:
"There was an acceptance of disability in society, the spectators started to see Paralympians not as someone who lost a leg in an accident or who was born blind, but as an inspirational ambassador for our country – and this was a powerful change"
For Rio, Roger is concerned that the games will be clouded by drugs in sport due to the Russian controversy of the doping scandal.
The London 2012 opening ceremony wowed billions - will Rio do the same?
Former Olympian and BBC pundit Steve Backley concurs, noting that "successful Olympians, more than ever, will be scrutinised and assessed in more ways than their physical prowess. There are lessons gleaned from successful Olympians that can drive performance in everyday life too; not least around integrity, trust and nurturing and protecting your own brand ."
This comment is very prevalent in the light of the Russian doping crisis, Olympians need to maintain a level of trust and respect for the rules of the sport in order to make a great games.
Roger goes on to comment:
"The question remains, will Rio as a city host a superb games? We will have to find out, but hopefully the athletes will deliver and, ultimately, what keeps the games going is the sport and theatre - the stadium is so big, so it is hard not to be amazed by it."
He continued to say that for the athletes, what matters more than anything else is the sport. "Sport can sometimes fall into being a business, but this doesn't happen to the Olympics. It only comes around once every 4 years so Olympians know everything matters. The games are the most important days of their lives."
Usain Bolts's Olympic Victory: Success at the Olympics is everything for an athlete
Similarly, Steve also cites the extreme importance of the games for the Olympians. He comments that:
"'In Olympic sport, there is all that matters in life'" - a quote from Sebastian Coe prior to the London Olympics 4 years ago. Little did he know back then, the relevance of his words and the challenges that lay ahead."
Of course, Steve and Sebastian are exactly right there are great challenges both to host country and to each individual Olympian. On that note, we wondered - what does it take to be an Olympian? Years of training and toil go into to training to become the best. Steve commented on the topic saying that:
"The athletes who remain unswervingly focused in pursuit of their dreams are the ones who will prosper, but of course this is easier said than done in a world of immense distraction."
This is especially true in the 21st century with new digital developments every day. There is endless new technology to keep us indoors, rather than outdoors training. Steve, interestingly, went on to say:
Will Jess Ennis-Hill defend her title in Rio 2016?
"All the traits we will see from Jess Ennis Hill's meticulous attention to detail to Mo Farah's tactical dominance and Greg Rutherford's competitive edge are characteristics successful people outside of sport possess too - the exciting thing is that they are 'learned abilities' and ones that we can all improve through acknowledging and then taking the time to address and grow them."
Roger agrees with Steve that you can learn the ability to be a world champion.
"You have to be born with a degree of talent of course, but this isn't enough. There is a space between talent and performance. A successful Olympian needs to adopt a growth mindset, the thought that 'I can do better.' They also need to be able to work in a team successfully, have the right behaviour and attitude, be open to coaching and improvement."
Both Roger and Steve note that becoming an Olympian is a lot about being in the right mindset and mentally training yourself, as well as physically.
Roger comments that "ultimately the Olympians need to be ready. You are on your own in the stadium; you need to step up and deliver. If you are not ready, the games will unravel you. The athletes need to love the competition and they need to thrive from it, as this will propel them into success."
Double Olympic Gold Medallist Mo Farah: Roger predicts he will win two more golds at Rio
We know a little bit about what it takes to be an Olympian, but we want to know what we can look forward to in the coming weeks.
Roger predicts that Mo Farah will win two golds. He also goes on to state that "Jess Ennis-Hill is a formidable competitor, so I think she will be the favourite for the Heptathlon, if not Katarina Johnson will pick up the medal, but two out of the three medals will be British."
"I think Greg Rutherford will be the top jumper. Hopefully, we see Jess, Mo and Greg defend their titles. The athletes are going into the games on top form so we could see a repeat of Super Saturday, but it all comes down to the performance on the day."
As we all gear up for the 2016 games, and each nation hopes for some wins for their own athletes, we will see motivation, drive and years of training come together in some of the most important moments of the Olympians' lives.
Steve Blackley will be commenting on every move of the 2016 Olympians for the BBC, and no doubt Roger Black, along with the rest of the nation, will have their eyes glued to the screen. We look forward to seeing what surprises and delights Rio 2016 will bring.
Looking to book either  Roger Black  or Steve Backley, or for a  motivational  or  keynote  speaker on  teamwork ,  sports  or  adversity ?
We represent over 6000 speakers, with 1000 listed on our website. For more info., call us on +44 (0) 20 7607 7070 or email us at  info@speakerscorner.co.uk .
Have an enquiry?
Send us a message online and we'll respond within the hour during business hours. Alternatively, please call us our friendly team of experts on +44 (0) 20 7607 7070.
Speakers Corner (London) Ltd,
Ground and Lower Ground Floor,
5-6 Mallow Street,
London,
EC1Y 8RQ