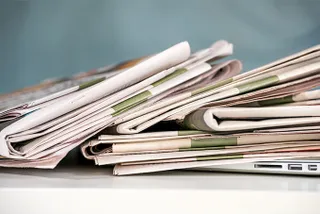 Sixty years of change in India | Craig Jeffrey
The Indian constitution has brought huge social successes – but rubbing out entrenched inequality may take 60 years more
This week marks the 60th anniversary of India's constitution . Formally adopted on 26 January 1950, the constitution established India as a democratic republic. Amid its numerous clauses and sub-clauses was a series of "fundamental rights" which, if followed to the letter, would protect India's citizens from exploitation, discrimination, and arbitrary arrest.
The constitution offered a vision of a fairer India, where inequalities of money, caste, status and gender would no longer determine people's lot in life. The Indian government was charged with addressing the country's poverty through granting its citizens education, work, and a living wage.
India has taken great strides towards meeting the aims of its constitution. Elections have largely been free and fair, India has vibrant media, and its legal system is robust. There have also been successes in terms of social development: for example, life expectancy has increased from 38 in 1950 to 63 in 2009.
But geographical and social inequalities continue to divide India. About a quarter of the country's poor live in a single state: Uttar Pradesh (population 166 million) in the north. Government healthcare is woeful in Uttar Pradesh, rates of infant mortality are high, and malnutrition affects most children. The state's economic condition is parlous; corruption is rife and the fiscal deficit in Uttar Pradesh increased by nearly 50% in 2007-2008.
Political problems compound this social and economic crisis. In 2002, more than half the politicians winning seats to the Uttar Pradesh Legislative Assembly had criminal records and some were awaiting trial for murder.
Unsurprisingly, it is those at the bottom of India's entrenched class and caste hierarchies who suffer most. Higher castes tend to have better jobs and possess land or other assets, while low castes are usually confined to poorly paid manual labour.
Although caste discrimination was made illegal in the Indian constitution, low castes (also called "Dalits") often continue to live in separate sections of villages and towns. Lacking the money to bribe officials and the social influence that comes with caste status, Dalits usually find it difficult to obtain help from government bureaucrats.
Dalits have often spoken to me of their anger about poverty. They have complained about police harassment, the failure of high castes to pay wages, and demeaning forms of everyday discrimination: higher caste women hitching up their saris while walking through low caste parts of the village, for example. What angered Dalits more than anything else was a sense of being disconnected from the spaces – big cities, Delhi, the outside world – "where things are happening".
Low castes are not passive in the face of exclusion; in an extraordinary victory for popular democracy a low caste former schoolteacher, Kumari Mayawati , won a landslide election in Uttar Pradesh in 2007. Protected by Mayawati's party, Dalits are becoming more strident in expressing local political demands in Uttar Pradesh. They are active in student politics, trade unions, and everyday protests. Statues of famous Dalits – particularly representing the Dalit hero Ambedkar  - now preside over public areas of Uttar Pradesh.
A group of self-styled "new politicians" (naye netas in Hindi) have been central to processes of Dalit assertion. New politicians are educated, young, and charismatic members of the Dalit community who work to link poor people to the state.
A college student named Yeshpal is a prominent new politician in the large city of Meerut, western Uttar Pradesh. Wearing smart trousers and a bush shirt, Yeshpal lives in a ramshackle hostel room in Meerut University. I met him in his room in 2005 while conducting research on student politics. A poster depicting Ambedkar giving the constitution to Prime Minister Nehru  occupied pride of place above his bed. Yeshpal explained, "This poster is an important symbol for Dalits. Ambedkar, a Dalit, gave India a constitution. He is a national hero, not just a Dalit hero."
Yeshpal grew up in a poor family in a village close to Meerut. He was the only member of his family to obtain an education. "Everything has been a struggle," he said, as we walked through the empty campus one day (the professors had gone on strike). "My government schools were useless, and this university has little to offer poor Dalits." Although there are reservations for Dalits in government employment, Yeshpal lacks the bribe money, social influence, and prestigious education required to get a public sector job.
But Yeshpal was using his education to help fellow caste members. He had developed an excellent knowledge of how government bureaucracies work in Meerut city. He helped rural relatives obtain assistance from the police, government doctors, and state health workers. Yeshpal wrote long letters to the district magistrate about caste discrimination. He interceded in disputes between Dalits and higher castes. And he even had good links with local journalists, who were sometimes willing to publicise cases of higher caste aggression.
But there were clear limits to Yeshpal's influence. In some disputes he was on hand to help low caste friends. Yet in many other instances higher castes were able to use their money, influence, and political muscle to out-manouevre the new politicians. Yeshpal had to ration his time and energy in the face of multiple appeals for help, and there are too few new politicians in Meerut to alter the balance of power. In western Uttar Pradesh, higher castes still dominate the local police force, state bureaucracies and professions – in spite of the rise of Mayawati's pro-Dalit political party and the best efforts of young men such as Yeshpal.
India's constitutional democracy has created space for social development and grassroots mobilisation, but most low castes in Uttar Pradesh lack power and respect. Yeshpal embodies these contradictions, depressed about the slow pace of change, but confident that the goals of the constitution will be achieved "in the end". It may take another 60 years.
Have an enquiry?
Send us a message online and we'll respond within the hour during business hours. Alternatively, please call us our friendly team of experts on +44 (0) 20 7607 7070.
Speakers Corner (London) Ltd,
Ground and Lower Ground Floor,
5-6 Mallow Street,
London,
EC1Y 8RQ