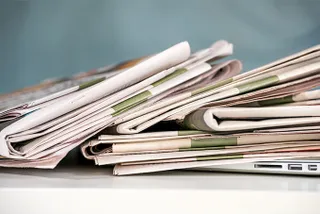 Speakers Corner on Inclusivity and Diversity
Why Diversity and Inclusivity is no longer aspirational and is now a necessity to compete in  business today.

It is established that the key business benefits and drivers for employing a diverse workforce and encouraging inclusivity are better staff retention and improved company image. However, it is increasingly demonstrated that inclusivity and diversity encourage creativity within the workplace and helps improve customer service and retention.
In 2008 the European Test Panel released updated information on the state of equality and diversity in European workplaces.  They found that 63% of companies recognised the link between diversity and innovation rising from 26% in 2005.
It is accepted that innovation is a significant driver for productivity and as such the relationship between diversity and innovation has the potential to become a crucial aspect of economic growth, especially in difficult times.
"We have a stake in one another...what binds us together is greater than what drives us apart, and...if enough people believe in the truth of that proposition and act on it, then we might not solve every problem, but we can get something meaningful done for the people with whom we share this Earth."
Barack Obama
In 2008 a study of four leading global services companies established that every company had developed their own 'version' of the business case for diversity, however it also showed that stories of success came predominantly from where diversity was embedded in both core business strategy and day-day working.
"Governments can enhance growth by increasing inclusiveness. A country's most valuable resource is its people. So it is essential to ensure that everyone can live up to their potential, which requires educational opportunities for all."
Joseph Stiglitz
In times when businesses are competing in smaller market places, it is the intangible elements that make companies stand out. Ensuring your organisation is diverse and inclusive is no longer an aspirational goal for a company but intrinsic in ensuring a company's survival and growth in tough conditions.
"Diversity isn't just a good business value, it's good business."
From the keynote speech by Robert E Diamond Junior, President of Barclays plc
Have an enquiry?
Send us a message online and we'll respond within the hour during business hours. Alternatively, please call us our friendly team of experts on +44 (0) 20 7607 7070.
Speakers Corner (London) Ltd,
Ground and Lower Ground Floor,
5-6 Mallow Street,
London,
EC1Y 8RQ