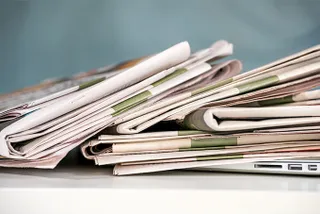 Spending Cuts Heighten Demand for Financial Guidance & Support
The Comprehensive Spending Review has been announced and opinions are flying left right and centre as to the effect of the cuts not only today but more importantly in the future as the pressures are expected to deepen.  While France is in the grip of strikes and the Spanish economy is heavy under pressure, Germans are busy buying gold in these uncertain times in an attempt to keep a tangible grip on future security.  The cuts have been looming for a considerable period of time due to growing concerns over the state of the structural deficit and George Osborne is set for further meetings today as he announced that he has no Plan B in the pipe-line - much to the consternation of various economists and think-tanks, "People say 'Where's your plan B?' I've got a Plan A, which is a pretty good situation. The country needs a decisive plan."  At times of uncertainty the country always longs for strong leadership and clear decision-making but it is always interesting to see how such an approach plays out in the future when reviews and flexibility will perhaps be required if the economy does slide further back into recession.
It is a confusing time and the level of uncertainty has spurred growth in the demand for futurist finance and economic speakers who provide guidance to deal with the current economic climate and future prospects.  Hamish McRae  commented on the level of confusion surrounding the CSR which only serves to fuel levels of concern at a time when more responsibility is being placed on the heads of individuals, "It is all the more confusing because we have to try and pick our way between what is happening this year and next, what is supposed to be happening in the year after and what will probably never happen at all. We all know that in any five- year plan, years four and five are liable to be overtaken by events".  Events dear boy, events...  The Question Time panel tonight on BBC One will enter deep into discussion about the CSR with speakers including Polly Toynbee and General Sir Richard Dannatt, and This Week will continue the thoughts of the day with Michael Portillo  and Charles Kennedy joining us for some bedtime cocoa – and a drop of Blue Nun if Andrew Neil  gets in on the act!
So at times like this, guidance and the 'light at the end of the tunnel' are essential to hold onto and speakers such as Anthony Hilton , Andrew Scott , Liam Halligan  and Howard Davies  can cut through the confusion and make sense of even the most tricky economic storm.
Have an enquiry?
Send us a message online and we'll respond within the hour during business hours. Alternatively, please call us our friendly team of experts on +44 (0) 20 7607 7070.
Speakers Corner (London) Ltd,
Ground and Lower Ground Floor,
5-6 Mallow Street,
London,
EC1Y 8RQ