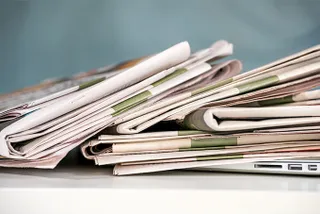 The Importance of a Facilitator
What's A Facilitator? A pretty face? A sparkling wit? It's all of that and a whole lot more...
Speakers Corner  has turned to the gorgeous Natasha Kaplinsky  to host their event, for more than just her glamour. As facilitator she'll be required to introduce and thank the speakers - but that's not the end of it!
An outstanding conference facilitator can deliver keynotes; run workshops; make themselves available for consultation in the design process of your event, and all with an unflappable charm, a twinkle in the eye and discerning choice in make-up – those lights can get hot - melting moments are not the best look….
The key requirements for an effective and attractive facilitator are:
Research – A diligent facilitator will have researched your profession or industry.
Awareness - The facilitator must have an awareness of the audience, the speakers, the client, the event manager – they should know what they're about and how to work them.
Humour – Planned, improvised – however they choose to do it – as long as it's funny….not like a dad at a wedding, but really funny…corporate and appropriate…but funny….
Cover - What happens if it all goes wrong? Lunch not ready; speaker doesn't show; powerpoint fails – the list of potential disasters is endless – the facilitator must be flexible and creative in the face of catastrophe! They must stick to the script but improvise when required!
Theme-weaver -  Keynote speakers come, speak and leave. Only the facilitator stays the course. From start to finish they must effectively weave together all the various themes  for a sense of cohesion completeness.
Passion - A facilitator loves doing what they do – or it simply doesn't work.
The importance of a facilitator is unquestionably immense. As long as they are precise timekeepers, have a natural and relaxed rapport with the audience and the speakers, and are dedicated to making the proceedings run smoothly, a facilitator will ensure your event is a sensation!
Have an enquiry?
Send us a message online and we'll respond within the hour during business hours. Alternatively, please call us our friendly team of experts on +44 (0) 20 7607 7070.
Speakers Corner (London) Ltd,
Ground and Lower Ground Floor,
5-6 Mallow Street,
London,
EC1Y 8RQ