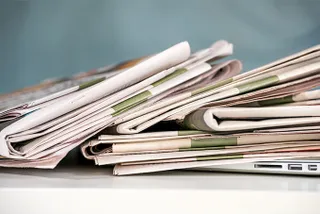 Theresa May: Proposals in the new welfare reform bill do not go far enough
Last Wednesday, on my third day as the shadow work and pensions secretary, the latest unemployment figures were released. Newspaper headlines and television news bulletins quickly broadcast the unwelcome news that as of November 2008, there were 1.92 million people out work in Britain. That figure doesn't include those made redundant in December, such as the employees of Woolworths , or so far this year, like workers at Honda in Swindon  or Corus . It just goes to show how out of touch Labour is when their employment minister on hearing that unemployment is edging dangerously close to 2 million  says that he can see the "light at the end of the tunnel".

But unemployment is about much more than statistics. It will have a devastating effect on too many people's lives: the family man who has never been out of work before, suddenly worried about meeting his mortgage payments and feeding his family; the graduate who always thought that if she worked hard she'd have a guaranteed job; the young mother who's just returned to work, only to find herself back at home again. There are no places to hide from this recession – we are seeing rising unemployment in every area and every sector.
For the people who have been hit by unemployment recently these are testing, confusing and devastating times and they need as much help and support as government can offer. To that end, we're putting pressure on the government to relax the rules on jobseeker's allowance  to make sure the newly unemployed are able to retrain immediately to help them find employment. If the outlook in your existing career is bleak, you need the support to retrain and move into a new sphere. But we must not neglect those who have been unemployed for far longer than this recession.
There are almost 5 million people claiming some form of out of work benefits in Britain today, including 2.6 million on incapacity benefit and 1.16 million claiming jobseeker's allowance. Youth unemployment is on the rise  – there are almost 1.3 million young people between the ages of 16 and 24 who are not in work or full time education. A reliance on state handouts is a difficult cycle to escape – half of incapacity benefit claimants have been recipients for over five years.
Tackling the culture of benefit dependency  is one of the most important challenges that modern politicians face. Countless governments, of all political persuasions, have been overcome by it, but I believe that today more than ever we have a duty to radically reform the welfare state and reshape it for its original purpose. Welfare reform cannot be tacked on to other reforms and policy statements – in order to mend our broken society as we have committed to doing, radical and bold welfare reform must be at the heart of everything we do.
That's why the Conservative party is going to support the government's welfare reform bill when it is debated in the House of Commons this afternoon. Admittedly, many of the proposals in the bill are ideas that we announced a year ago, but I am delighted the government has adopted them and we'll use our votes to help them get the reforms past their own back benches. There are proposals in the bill that some Labour MPs are going to be resistant to, and so getting cross-party consensus is essential.
Yet, I must still confess to being a little disappointed by the bill. The ideas are there, but the ambition is still lacking. James Purnell's idea of supporting over 1 million people on incapacity benefit  with one interview at the jobcentre is not good enough. That's it, just one single interview for people, many of whom have spent this entire Labour government at home on benefits. With lengthening queues outside jobcentres and our benefit bill rising, the challenge of welfare reform is growing; now is not the time to be faint-hearted. That is why I am determined to take reform further and deeper.
Tackling inherent worklessness and benefit dependency remains at the heart of Conservative policy and must be central to our thinking. I intend to build on the excellent work that my predecessor, Chris Grayling, carried out and, where possible, work with James Purnell to drive forward change that the country urgently needs.
Have an enquiry?
Send us a message online and we'll respond within the hour during business hours. Alternatively, please call us our friendly team of experts on +44 (0) 20 7607 7070.
Speakers Corner (London) Ltd,
Ground and Lower Ground Floor,
5-6 Mallow Street,
London,
EC1Y 8RQ