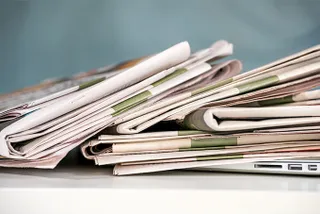 We Day UK
We Day UK is taking place this Friday at Wembley Arena in London and is set to be an inspiring day with speeches from Prince Harry, Al Gore, Spencer West  and Free The Children co-founders, Craig  and  Marc Kielburger amongst others.
The main purpose of We Day is to encourage young people to 'empower a generation of young global citizens through an inspirational event'. In the last seven years We Day has grown significantly and this year there are four We Days taking place in Spring 2014; one in London, Seattle, Canada and California.
The Free The Children organisation, responsible for organising We Day, was set up by Craig and Marc Kielburger and is an international charity that educates, inspires and engages young people to become advocates for change. Craig and Marc are both inspirational keynote speakers and will be taking the stage at this years' We Day UK.
The speakers and performers making an appearance at We Day UK will be helping to encourage the younger generation to make a difference. Students are not able to buy their tickets for the event, in order to get a ticket they have to earn it by carrying out one local and one global action. There will be 12,000 young British people at the event.
Speakers Corner has a member of the team who is lucky enough to be attending We Day UK at Wembley. Rhona  will have the luxury of seeing lots of speakers, she is most looking forward to seeing Spencer West and the Kielburgers having heard from sources that they are engaging and inspiring keynote speakers and of course Prince Harry!
There will be some incredible performances from Ellie Goulding, Dizzee Rascal, Jennifer Hudson and The Tenors. Sir Richard Branson and his children Holly and Sam will also be at the event; Holly is a Free The Children ambassador and also the Co-Chair of We Day UK.
The Free The Children organisation hopes that We Day UK will empower the younger generation to help shift the world from "me" to "we"!
To book an inspirational speaker , call us on 020 7607 7070.
Have an enquiry?
Send us a message online and we'll respond within the hour during business hours. Alternatively, please call us our friendly team of experts on +44 (0) 20 7607 7070.
Speakers Corner (London) Ltd,
Ground and Lower Ground Floor,
5-6 Mallow Street,
London,
EC1Y 8RQ