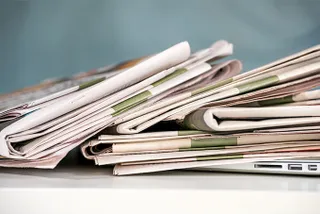 World Economic Forum 2009
The World Economic Forum Annual Meeting 2009 promises to be one of the most important events in the Forum's history. The significance of the Meeting is such that more than 40 heads of state and government have already confirmed their participation in Davos-Klosters where they will join business leaders as well as NGOs, Trade Unions and experts from a wide range of fields. The Meeting will be focused on managing the current crisis and shaping the entire post-crisis agenda, from economic reform to climate change.
Business leaders from all sectors and from all regions will be well represented among the participants in this year's Annual Meeting. Other participants include heads of NGOs and labour leaders, Social Entrepreneurs and Young Global Leaders.
There is a unique opportunity at the beginning of 2009 for leaders from industry, government and civil society to shape this transformation at an early stage for the benefit of all stakeholders. The objective of the Annual Meeting 2009 is to catalyse a holistic and systematic approach to improve the state of the world in a manner that integrates all stakeholders of global society.
An important preparatory conference convened the most comprehensive network of experts in the world in Dubai in November. Over 700 members of 69 Global Agenda Councils met to advance solutions to the most critical challenges facing humanity. Their insights and recommendations have helped to catalyse solutions for the manifold challenges we face in 2009.
Facts and Figures
During the five-day Meeting, over 2,500 participants from 96 countries will gather in Davos. Around 56% are business leaders, drawn principally from the Forum's Members – the 1,000 foremost companies from around the world and across economic sectors.
More than 1,400 chief executives and chairpersons from the world's leading companies are participating this year, the highest ever since the World Economic Forum was founded in 1971.
Other participants from around the world include:
250 public figures, including 41 heads of state or government, 60 ministers, 30 heads or senior officials of international organizations and 10 ambassadors
More than 510 participants from civil society, including 50 heads or representatives of non-governmental organizations, 225 media leaders, 215 leaders from academic institutions and think tanks, 10 religious leaders of different faiths and 10 trade union leaders.
Have an enquiry?
Send us a message online and we'll respond within the hour during business hours. Alternatively, please call us our friendly team of experts on +44 (0) 20 7607 7070.
Speakers Corner (London) Ltd,
Ground and Lower Ground Floor,
5-6 Mallow Street,
London,
EC1Y 8RQ