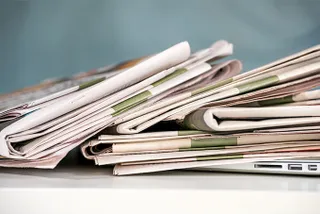 World Space Week Starts Today
This week christens the start of World Space  Week, 7 days that celebrate human exploration into the great unknown. The theme for 2016 is "Remote Sensing: Enabling Our Future", which looks to commemorate the observation of our Earth from Space.
World Space Week 2016 explores what satellite observation has taught us, the data it has provided us into  environmental  and agricultural monitoring, and how it has improved the human race as a whole.
The week is set to be a highly exciting one with virtual workshops, talks from industry professionals, the chance to meet astronauts and IMAX space-themed blockbusters.
With so much of our data and so many of our influencers for market growth coming from the intelligence provided to us by space discovery, it is important that we pay attention to what is above us, and use the information available to advance  business , education  and quality of life.
If you are looking for a speaker on the topic of space, both Will Whitehorn , former president of Virgin Galactic, and Nelly Ben Hayoun , who brought together the International Space Orchestra, will be able to educate audiences on the subject.
Satellite observation
Source:
http://www.worldspaceweek.org/
Have an enquiry?
Send us a message online and we'll respond within the hour during business hours. Alternatively, please call us our friendly team of experts on +44 (0) 20 7607 7070.
Speakers Corner (London) Ltd,
Ground and Lower Ground Floor,
5-6 Mallow Street,
London,
EC1Y 8RQ