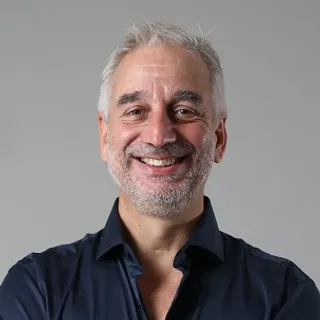 Eduardo Braun
The director of the HSM Group, Eduardo Braun accrued an incredible knack for identifying the qualities that make ideal leadership while interviewing world-renowned personalities, from political leaders to business gurus, around the world. As a keynote speaker, Eduardo shares these concepts with audiences, proposing specific ways to apply them to life.
"Eduardo Braun is a business intellectual with an insatiable thirst to learn, able to turn complex issues into practical action recommendations; he is a most thoughtful and engaging interviewer."
Global business intellectual Eduardo Braun is the former director of the HSM Group, the first global multimedia management company. He travels the world speaking to the most senior figures on earth, including political leaders such as Bill Clinton and Mikhail Gorbachev to business gurus such as Disney CEO Michael Eisner and film producer George Lucas. His in-depth and knowledgeable interviews are born of a varied and successful business career. He is highly successful as both a business executive and entrepreneur.
Eduardo's presentations are interactive, dynamic and engaging. He shares concepts and ideas with audiences across the globe which he has amalgamated throughout a lengthy career in conversations with the world's great leaders. He has accrued enough encounters with incredible personalities to have developed a unique knack for identifying the qualities that make ideal leadership, and proposes specific ways to apply them to life and business, with the aim of inspiring his audiences to build their own futures and leadership styles.
Before HSM, Eduardo was at the helm of MIG, which he founded as a management consulting firm specialising in strategy and business development. His experience in management consulting started with Booz Allen & Hamilton in its Paris office in 1990, where he worked on projects around the world.
With consulting experience behind him, he served as the sales and marketing manager at OMINT, a family-owned HMO, and worked as secretary general of the Groupe Eternit in France before becoming Marketing Director of their Sanitary Division.
Turning his experience into an academic capacity, Eduardo was appointed a professor at the University of California, and was a guest speaker for multiple editions of the High Performance Leadership at IMD, Switzerland.
He also plays major roles in NGOs including the Clinton Global Initiative and CPC, which campaigns for political reform in Argentina. Eduardo is fluent in English, Spanish, and French.
With quick business flair, and talented insight from his years in the industry, Eduardo is an expert in leadership and management. Able to share his expertise in the speaking field, Eduardo is a natural choice as a keynote business speaker.
For further information or to book Eduardo Braun, call us on +44 (0)20 7607 7070 or email info@speakerscorner.co.uk
What people said about Eduardo Braun
"Eduardo Braun is a business intellectual with an insatiable thirst to learn, able to turn complex issues into practical action recommendations; he is a most thoughtful and engaging interviewer."

Jack Welch
Want to know more about Eduardo Braun
Other speakers you might like
Speakers Corner (London) Ltd,
Ground and Lower Ground Floor,
5-6 Mallow Street,
London,
EC1Y 8RQ