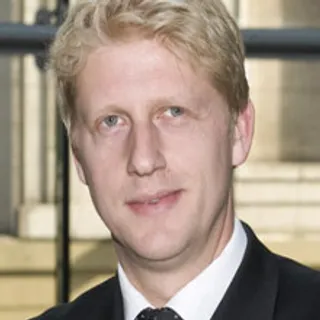 Jo Johnson
Jo Johnson was the MP for Orpington from 2010 to 2019, is a Contributing Editor to the Financial Times and is in demand as a keynote speaker and commentator on the UK and global economy and political matters. His areas of expertise lie in international trade and investment, globalisation and corporate governance.
Jo Johnson was elected as the Member of Parliament for Orpington in May 2010, and stayed in the position until his retirement from politics in 2019. He was appointed Parliamentary Private Secretary (PPS) to Mark Prisk MP, Minister of State for Business and Enterprise, in January 2012.  Prior to this appointment, he sat on the Public Accounts Committee, whose members are elected by other MPs to scrutinise public sector spending for value for money and effectiveness.
Between 1997 and his election to Parliament, Jo worked at the Financial Times in various roles, including as Associate Editor and Editor of Lex (2008-2010), the newspaper's agenda-setting daily business and financial column, as South Asia Bureau Chief (2005-2008) and as Paris Correspondent (2001-2005).  He remains a Contributing Editor of the Financial Times.
His main thematic interests relate to international trade and investment, globalisation and corporate governance. He is also an expert on India and the new emerging economic powerhouses of Asia.
His principal regional specialisms relate to India and France, the countries in which he lived and worked during successive four-year foreign postings for the FT. He recently co-edited 'Reconnecting Britain and India: Ideas for an Enhanced Partnership' (Academic Foundation 2011), with Dr Rajiv Kumar, Secretary General of the Federation of Indian Chambers of Commerce and Industry.
Jo is a member of the advisory board of Dishaa, an initiative launched by Prime Minister David Cameron to expand, enrich and energise UK-India relations.  He sits on the British Council's Advisory Group for the project Re-Imagine: India-UK Cultural Relations in the 21st Century. He is the Co-Chairman of the Indo-UK All Party Parliamentary Group and Deputy-Chairman of the Conservative Foreign and Commonwealth Council.
A French speaker and occasional contributor to Le Monde, Jo is on the Committee of the Franco-British Collôque, a high-level conference arranged annually, with France and Britain alternating as hosts and organisers. He is co-author, with Martine Orange, of Une faillite française (Albin Michel, 2002), which was published in the UK and US as 'The Man who Tried to Buy the World' (Penguin, 2003).
A graduate and scholar of Balliol College, Oxford, Jo received a first class degree in Modern History in 1994. He went on to postgraduate study and has degrees from two leading European universities, with a licence spéciale from the Institut d'Etudes Européennes of the Université Libre de Bruxelles, and an MBA from INSEAD.
He worked as an investment banker at Deutsche Bank before joining the FT in 1997.
Speaking Topics
India and the Geopolitics of the New World Order
Mapping Economic Futures
Two Speed Global Economic Recovery from Financial Crisis: Emerging Markets vs Developed Markets
Five certainties in an uncertain world
Aiming for New Vigour: The UK in the Global Economy
Going for Growth: Pain today, prosperity tomorrow?
The Challenges and opportunities facing British businesses in India and China
The Age of Wikileaks and The New Media: What Does It Mean For The Future of Diplomacy and Democracy
For further information regarding Jo Johnson, call us on +44 (0)20 7607 7070 or email info@speakerscorner.co.uk
.  Due to Jo's position, he is not currently available for speaking engagements.
Want to know more about Jo Johnson
Other speakers you might like
Speakers Corner (London) Ltd,
Ground and Lower Ground Floor,
5-6 Mallow Street,
London,
EC1Y 8RQ